These Are The Best States for Starter Homes, According to One Study
We independently select these products—if you buy from one of our links, we may earn a commission. All prices were accurate at the time of publishing.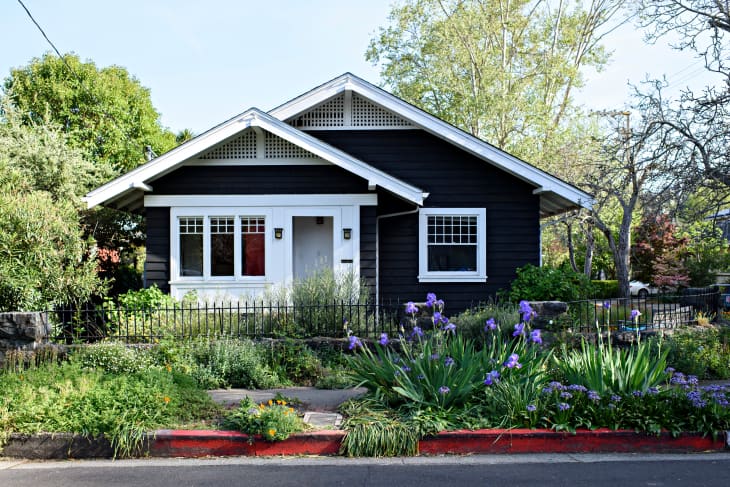 It can feel nearly impossible to find a starter home these days. With a housing shortage in full effect and price tags higher than ever, the pool to choose from can feel pretty shallow. Throw in inflation, which is responsible for the rising cost of household items, and being able to buy a home can feel like winning the lottery. But location is absolutely essential to this search, and a new study by Construction Coverage examines the best U.S. locations to purchase a starter home. 
Southern and Rust Belt locations lead the way for starter homes. Topping the list as the best state in the country to find a starter home is West Virginia, followed by Oklahoma and Mississippi. This is due to several key attributes. First, these locations have a market with adequate housing supply, as well as a high share of smaller homes. They also have relatively low sales prices for starter homes, and strong homeownership rates among young people. 
As for large metropolitan areas where you're most likely to find a starter home, Pittsburgh, Pennsylvania came in the number one spot. Oklahoma had a strong presence on this list as well, with Oklahoma City in the number two slot. Rounding out the top three was Miami/Fort Lauderdale/Pompano Beach, Florida. An interesting note is that while the median sale price of a house with less than three bedrooms in that location is $425,625, while the median price in Pittsburgh and Oklahoma City was $190,349 and $195,599, respectively. Rounding out the top five metropolitan areas are Detroit/Warren/Dearborn in  Michigan and New Orleans/Metairie, Louisiana. 
Small and mid-size U.S. metros are also smart spots to look for a starter home. For small metros, Wichita Falls, Texas came in the number one slot, followed by Albany, Georgia and Gadsden, Alabama. Rounding out the top five were Mansfield, Ohio and Kingsport-Bristol Tenn. and Virginia. Mid-size metros that top the list include Beaumont-Port Arthur, Texas in the top slot, followed by McAllen/Edinburg/Mission, Texas. Third went to Huntington/Ashland in the West Virginia, Kentucky and Ohio area, while Flint, Michigan came in number four. Closing out the top five was Youngstown/Warren/Boardman in Ohio and Pennsylvania. 
There are other details that should be put into consideration here, however. While there's a general housing shortage overall, builders aren't constructing the smaller, more affordable homes that popped up after WWII, or even in the decades after that. According to the study, single-family one- or two-bedroom homes represented 24.1 percent of newly built homes in the mid-1980s, but just 6.2 percent today. Over the same time period, the share of four-plus bedroom homes among new builds grew from 19.3 percent to 49.6 percent.
The data used in this analysis was gathered from the U.S. Census Bureau, Zillow, and Redfin. To determine the locations, researchers calculated a composite score based on the percentage of homes with three or fewer bedrooms, the median sale price of homes with three or fewer bedrooms, the months of supply of houses for sale, and the homeownership rate for householders under 35 years old.