Best Online Sources for Coffee Connoisseurs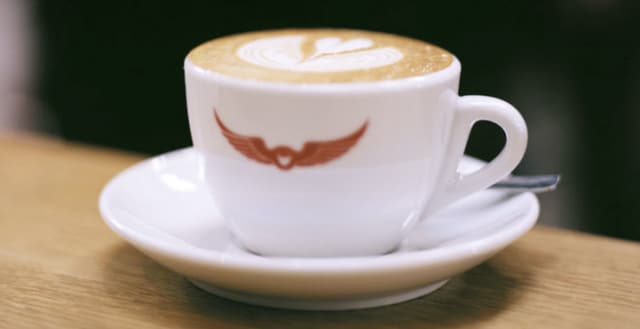 The web has made it a lot easier for small businesses to reach bigger potential audiences — just look at the world of small-batch artisan coffee. While Starbucks might seem like they have a store on every block, people who want something different definitely have options.

Smaller sellers who source their beans directly from farmers and roast them here in the US can take your order, roast it the same day, and ship it out ASAP, providing fresher and better beans than most of the mega-retailers. Here are 16 resources for high-quality coffee delivered to your door.
Small Batch & Boutique Coffee Companies Online
Victrola Coffee Roasters
This small batch coffee company has a cafe and roastery in Seattle, where they have "a well-rounded, interesting menu that stretches the global coffee growing regions." Check out their webshop for single origin coffees, blends, and mugs.
Stumptown Coffee Roasters
Founded in Portland, Stumptown is a superstar of boutique coffee roasters and now has locations in Seattle and New York. Their catalog of organic and direct trade beans (roasted in Portland and Brooklyn) can be viewed and purchased online.
Intelligentsia
This company started in Chicago and now has locations in Los Angeles and New York, too. They roast and sell beans through their stores and online, where you can find seasonal varieties purchased directly from farmers around the world.
Counter Culture Coffee
This North Carolina-based coffee company has been around for 15 years, and they specialize in "sourcing handcrafted coffees directly from farmers." Their online catalog changes seasonally, depending on what's currently available.
Blue Bottle Coffee
This Oakland coffee company has locations and roasteries on both coasts (in the Bay Area and Brooklyn). Their mission is to roast the coffee and get it to you within 48 hours, and you can buy online or sign up for a monthly open-ended subscription.
Alterra Coffee
Located in Milwaukee, this company sources their beans directly from farmers. They supply local cafes and restaurants, they have their own cafe, and they sell online, where you can browse by taste preference or bean origin.
Barefoot Coffee Works
This California company just celebrated its 7th anniversary, and they've grown a lot during that time, opening multiple stores and placing their sustainably grown coffees in chain stores like Whole Foods. To purchase directly from Barefoot, try their online catalog.
Zingerman's
Located in Ann Arbor, Zingerman's has their hand in everything from cheese-making to craft beers. The business also includes a single estate, small batch roaster and coffee bar. If you're not in Ann Arbor, you can buy directly through their extensive online catalog.
Higher Ground Coffee Roasters
Based out of Leeds, Alabama, Higher Ground sells 100 percent Fair Trade, shade grown, organic coffees. They sell all their dark, light, and medium roasts online and offer coffee subscriptions for three, six, or 12 months.
Ecco Caffe Coffee Roasters
Their roastery is based in Sonoma County, California, and they sell Certified Organic coffees that ship out within 24 hours of roasting. Their espresso is roasted in the Northern Italian style, which is a "light" dark roast that's smoother than a French roast.
Metropolis Coffee
Jeff Dreyfuss was an Indonesian Language Professor before he started Metropolis with his son Tony in 2003. They're all about "small batch artisan roasting in the heart of Chicago" and they have a real-life cafe in addition to their online shop.
Terroir Coffee Company
George Howells (former owner of the Coffee Connection) founded the web-marketed Terroir line, which is "based on the simple premise that the apex of coffee quality is represented by single estates, be they farms or carefully focused cooperatives."
Paradise Coffee Roasters
Based out of Ramsey, Minnesota, this web company waits until after you place your order to roast your coffee, ensuring it's fresh when you get it. Their beans represent "organic and sustainably grown coffee sourced directly from growers."
Gorilla Coffee Roasters
Based in Brooklyn, this small roastery has appeared on the Kitchn before. Their organic and fair trade coffees are available online, and they also have a small selection of gift sets and mugs.
Storyville Coffee Company
The Kitchn reviewed this Seattle roastery, which specializes in "the best beans, artfully roasted and rushed to your door while they're still fresh." They offer subscriptions for weekly delivery, and they only have two simple but good selections: regular and decaf.
Sweet Maria's Home Coffee Roasting Supplies
If you prefer to buy your beans green and roast them at home, this store is for you. They're a web-based business with over 70 varieties of green coffee beans and the full scope of home roasting equipment.
RESOURCES AND MORE INFORMATION
• Coffee Roastery Tour: Equator Coffees and Teas | The Kitchn
• Artisan Interview: Joel Domreis of Courier Coffee | The Kitchn
• NYC: Where Do You Buy Your Coffee Beans? | The Kitchn
• Taste Test: Coffee | Food & Wine Magazine
• An Obsessive's Guide to Coffee | Food & Wine Magazine
• The United States of Coffee | Good Magazine
• Five Top Coffee Roasters Delivering to Your Door | Bay Area Bites
• Top-Rated Coffee Roasters | Coffee Review
• New York is Finally Taking Its Coffee Seriously | New York Times

Photo: Intelligentsia Coffee