Best Online Sources for Green Entertaining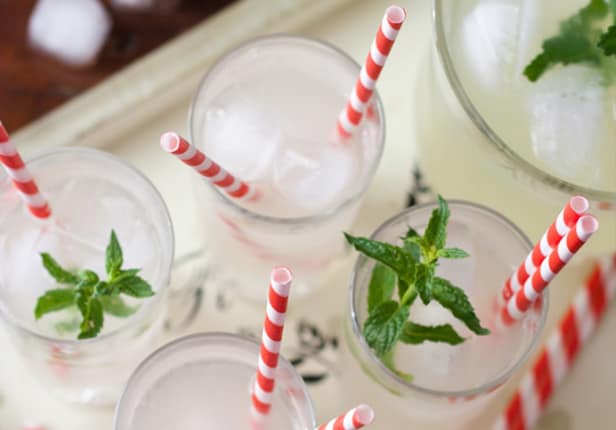 As we gear up for party season, remember that there are plenty of ways to play host-with-the-most while still keeping your soiree eco-friendly. From stores with fair trade products to online shops with fun, repurposed tabletop decor, check out these great sources in our Marketplace for green entertaining.
Kikkerland
This site is full of wonderfuly amusing utilitarian products of all kinds. They currently stock many eco-frienly items in their kitchen and bar department, like these Paper Straws for $7.50. Head over to Juls' Kitchen to see these fun party accessories in action.
Brook Farm General Store
Known for their simple and rustic inventory of home goods, this Brooklyn general store carries a variety of natural wood servingware, recycled glassware and linens.
Canvas
From English designer Andrew Corrie comes this Soho-based housewares store specializing in fair-trade products—like the Sponge Ware Collection of hand poured terra cotta from Portugal. $17
Hindsvik
If you are looking for unique vintage items to throw into the mix, check out Etsy retailer, Hindsvik. Amongst their fantastic inventory of mid-century and reclaimed furniture and accessories, you will find a handful of darling pieces for the tabletop.
All Green Things
From Woodland Hills, California comes this eco-friendly store full of home accessories like housekeeping supplies and recycled wares for the tabletop. Shown here: Trans-glass double vase, $50.
Cake Vintage
This Tennessee-based company specializes in repurposing objects like door handles and cutlery into useful items like wine stoppers and light fixtures. They also have a nice selection of recycled paper goods.
Heath Ceramics
With their unique, single-firing process that uses less energy than traditional methods, this California based ceramics company is a long-time favorite tabletop resource for us at Apartment Therapy.
Brooklyn Slate Company
This Brooklyn-based duo started their business by carrying pieces of slate from upstate New York and gifting them to friends. Now founders Sean and Kristy serve up these slate slabs on their website as anything from cheese plates to cutting boards.
Sprout Home
When throwing a party, don't forget the flowers! Keep your eye out for specialty florists for truly unique arrangements. Shops like Sprout Home, with locations in Brooklyn and Chicago, are filled with with locally sourced flora and hard-to-find specimens.
Image: Juls' Kitchen