Best Resources for Gadgets & Gizmos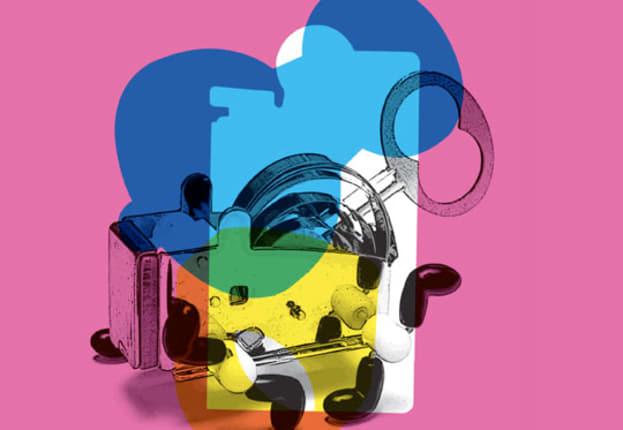 Already sweating that one gift for the person "who has everything?" Check out these stores in our Marketplace for truly fun and unusual tech items. From funky mechanical piggy banks and robot tea infusers to useful items like USB hubs and designer alarm clocks, bookmark these resources to quickly find unique gadgets and gizmos.
Areaware
This New York-based producer of everyday objects carries a wide range of items that are both functional and unusual.
Mxyplyzyk
A well-known staple of NYC's Greenwich Village for its fun selection of furniture, home decor, personal accessories and funky gizmos, this shop, with online sales available, is a great resource for one-of-a-kind gifts.
Quirky
This site gives new inventors the opportunity to have their ideas manufactured and actually sold through Quirky's e-commerce. Browse all kinds of never-been-seen-before items.
goodd
This Glasgow-based blog, exhibition space and design shop commissions new works and showcases emerging designers. If you have a fondness for unusual design, check out this shop for quirky, well-designed objects of all kinds.
Japan Trends Shop
This shop is located in Tokyo, Japan and specializes in the sale of innovative lifestyle products, design goods, gadgets and more—lots of weird and wonderful finds are to be found here.
Robot City Workshop
If you live in Chicago, definitely check out this shop specializing in robot building kits, electronic components, hardware and other fun robot stuff. In addition their store (both in house and online) they provide educational robot workshops and camps for robot enthusiasts.
Lexon
This French company is well known for their minimalist approach to office accessories and other tech objects. Check out their site for a wide range of clocks, calculators, audio and more.
Kikkerland
Since 1992, the folks at Kikkerland Design have traveled the world in search of original designs for things that can make life more enjoyable. A great resource for gadgets and gifts of all kinds.
Image: Kikkerland