Best Sources for Picnic Equipment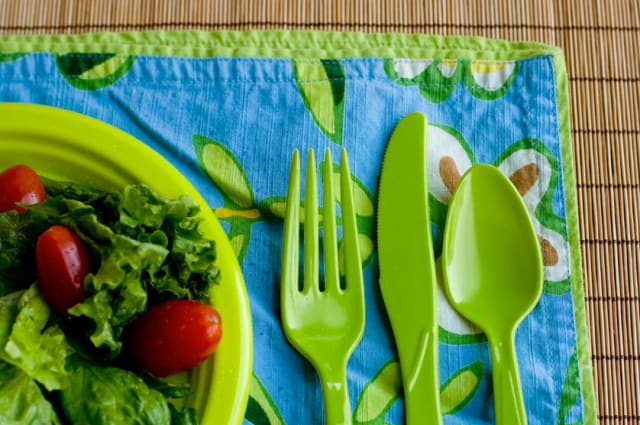 Picnics, besides being ideal for this time of year, are one of the cheapest forms of entertainment out there. Good lighting and ambiance are provided for you—all you need are a few supplies. Here's our guide to affordable places to shop for them.
Picnic Baskets
Crate and Barrel
Every summer, they have a good selection of picnic baskets, blankets, coolers, and tools, and their seasonal stuff is frequently on sale. This Collapsible Picnic Basket is currently listed in the Outlet section for $30.
Plastica
Based in LA and online, this store is a good resource for—you guessed it—plastic picnic equipment. Their $38 Bento Boxes are bright, stacking boxes that are just the right size for a one or two-person picnic lunch.
Amazon.com
As an aggregate site for a bunch of different sellers, they carry the full range of picnic baskets, from modern styles to classics, like this wicker Picnic Festival Basket for 2, $45.
REI
This camping store specializes in compact stuff that's easy to carry. Their $35 On Route Travel Pack fits everything you need for a 2-person picnic into a zippered pack that's the size of a handbag.
Picnic Blankets
PicnicFun.com
This online store has all types of picnic stuff, from baskets to blankets. We like the $24 Red Tartan Picnic Blanket, which folds up into a portable case with a handle.
Zip n' Go Blanket
This online store sells blankets that have a waterproof lining on one side and fold up into a zippered bag. Their Black Watch Plaid Picnic Blanket is $58.
Urban Outfitters
This store always has inexpensive blankets in stock, and during the summer they carry a couple of specialty picnic blankets. This $48 Buffalo Plaid Picnic Blanket folds up into a roll with a handle.
Laytner's
Based in New York and online, this store carries a bunch of picnic totes, baskets, and blankets in a range of colors and patterns. This is the $20 Sunshine Blanket Tote, which folds up into a carrying case.
Picnic Knives & Tools
Preserve Products
If you decide to go with plastic forks, knives, and plates, Preserve's products are made with recycled and recylable plastic that's stronger and better looking than the average stuff you find at the grocery store. The On the Go collection comes in multiple colors and starts around $5 per pack.
Canoe
Located in downtown Portland, Oregon, Canoe is a well curated store with a nice selection of tabletop and picnic equipment. They carry the classic French Opinel pocket knife, available in carbon or stainless steel for $14.
ChefTools.com
This online store carries a few different classic summer products: corn picks, grill tools, and the $25 LamsonSharp Folding Batard Knife with Corkscrew, also included in the Kitchn's Best Picnic Knives list.
Victorinox Swiss Army
Nothing's more closely associated with outdoor tools than the classic Swiss Army knife. Victorinox's online site features knives (like the SwissChamp Hardwood, $100) as well as travel blankets that work well for picnics.
Coolers & Wine Carriers
Built NY
Based out of NYC, this online store sells neoprene totes that come in bright colors and patterns. This $23 Six Pack Tote keeps beverages cool for 4 hours.
Coleman
This classic camp store is synonymous with backyard coolers, but they also make portable and stacking models that are great for picnics and beach parties. This 18-quart party stacker cooler is $18.
Bed Bath & Beyond
This chain store has a ton of picnic tools, blankets, baskets, and coolers in individual or family sizes. The $45 portable Skip Hop Central Park Outdoor Blanket and Cooler Bag is a cooler that turns into a bag!
Igloo
For 60 years, they've made coolers for picnics, camping, and outdoor events, and they remain the top U.S. brand in the cooler business. The $14 Playmate Mini, a smaller version of the classic portable cooler, holds six 12-ounce cans with ice.
RESOURCES AND MORE INFORMATION
• 10 Perfect Picnic Baskets
• Best Picnic Knives
• Perfect Picnic Beverage Coolers, Bags, and Totes

Photo: Preserve Products
Apartment Therapy supports our readers with carefully chosen product recommendations to improve life at home. You support us through our independently chosen links, many of which earn us a commission.