Best Sources for Small Space Organization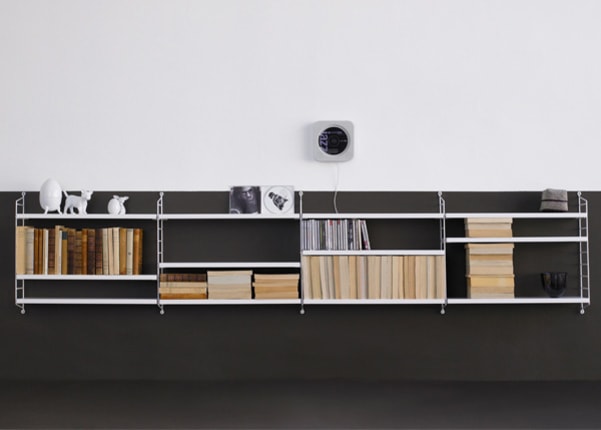 OK, so you've cut down your clutter, you've weeded out what you don't need, and you're still having trouble keeping your apartment in order. Maybe it's time to invest in the right supplies — well-designed ones that will help you organize the things you really do need and use every day.
IKEA
An obvious source, they're a go-to store for affordable basics, including wall-mounted kitchen racks, bathroom organizers, closet organizers, and simple shelving.
MUJI
With locations in New York and a US website, this Japanese retailer has a minimal, clean-lined inventory of clear acrylic boxes, white stacking bins, and notebooks covered in craft paper.
G.U.S. Great Useful Stuff
Formerly KangaRoom Storage, this webshop has plenty of clever organization products. They continue to carry the Kangaroom line of home organizers and small storage.
SaveOnCrafts
In addition to craft supplies, this site carries photo storage boxes, bottles and jars, baskets, and paper organizers — all priced affordably and available to buy in bulk.
Container Store
They have physical stores in only 16 states, but their online presence makes their vast range of space-saving organization and storage products available to everyone.
Shaker Workshops
The Shakers were originators of efficient, space-saving design, and Shaker Workshops in Arlington, MASS, is an affordable source for high-quality reproductions of this simple, classic furniture.
At Work Design
Designed to look like a streamlined workspace, this store is a great resource for modern furniture and office solutions. They have a brick and mortar store in Chicago and a well-designed website.
• Shown: Joe Colombo 2/3 Boby Storage Trolley, $349
Design Public
Based out of San Francisco, Design Public carries file cabinets, organizers, desks, and task chairs for modern workspaces. Brands include Offi, Blu Dot, and other cool contemporary designers.
Offi
This company sells Eric Pfieffer's double-duty plywood designs — including the well-known Mag Table and Bench Box — which are synonymous with a practical, contemporary aesthetic that's suited to small space living.
Scandinavian Design Center
This website ships internationally, and they carry lots of smart Swedish products that aren't available here in the US, like Nisse Strinning's wall-mounted String shelves.
Top Photo: String Pocket