The Biggest Mistakes People Make When Painting, According to Chip & Jo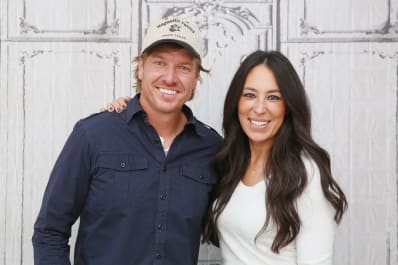 (Image credit: Mireya Acierto/Getty Images)
We shared with you a little while back the biggest painting mistake Sabrina Soto thinks homeowners make. But what about your other favorite design TV personalities, like #relationshiplapgoals and Fixer Upper duo Chip and Joanna Gaines?
In a recent sit-down with Apartment Therapy, the busy couple each divulged the worst painting mistakes they see, and a whole lot more.
Here's what Chip had to say:
They rush it…everyone's trying to find a shortcut for it! This is not a place where you want to rush, it's not a place where you don't want to do the proper prep. It's not a place where you don't want to do the proper cleanup at the end, either. I would rather you find that you allow 3-5 extra hours for paint than you initially meant for it.
I'm certainly guilty of rushing through painting. I mean who of us hasn't pulled off our painter's tape too soon and gotten those less-than-crisp edges, failed to remove the odd switchplate every now and again, or even slapped a second coat of paint on before we've seen how evenly the first dries?
When it comes to the biggest paint mistake in Joanna's book, well there's nothing worse than painter's remorse, especially when it involves an entire room or, worse yet, your whole house. And nobody knows that feeling more than Joanna herself.
Back during the couple's first-ever Facebook Live chat, Chip revealed that his better half once accidentally painted a homeowner's whole house the wrong color: school bus yellow instead of buttercream. Yikes! Paint chips and swatches can give you a general idea, but there's nothing quite like painting a color swatch on your wall and living with it for a while.
"If you do paint it on the wall, or you do the peel-and-stick, look at it for a week [at minimum] and make sure every time you see it that you love it more, or don't invest in it," recommends Joanna.
Have you tried painting without a dropcloth? Thought you didn't need to move the furniture? Chosen a paint color you instantly regretted? Share your biggest painting mistake stories in the comments.