These Candles Are Custom Made for Your Personality Based on Your Birthdate
We
independently
select these products—if you buy from one of our links, we may earn a commission. All prices were accurate at the time of publishing.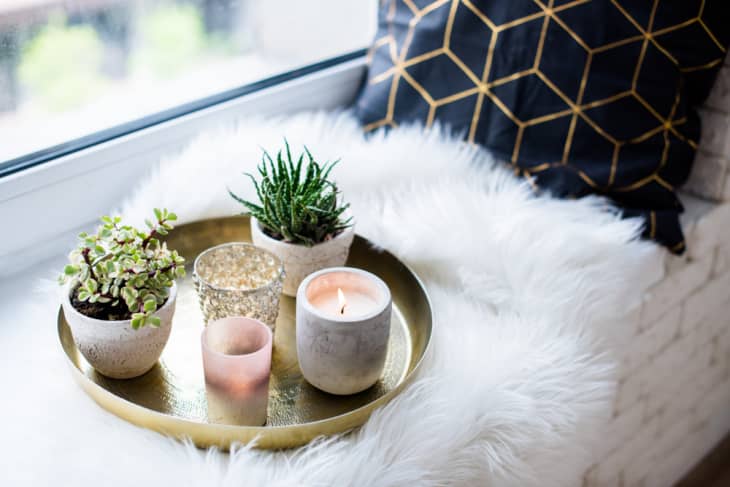 If you regularly read your horoscope and make decisions based on your zodiac sign, you're going to love these candles that are custom made based on the day you were born. There are 365 individual candles, each crafted with insights from astrology, numerology, and tarot.
Every birthdate candle comes with a personalized custom label that includes your birthdate, astrological sign, decan, ruling number, ruling planet, emblematic tarot card, and a detailed description of your personality, including your key strengths and weaknesses. It also includes your custom scent, which is a blend of natural fragrance oils that matches your inner spirit.
"We worked hand-in-hand with master perfumers to craft bespoke fragrances based on the personality traits identified in the astrological readings," the Birthdate Candles website states. "The personalized scents are woodsy, mystical and floral—they are custom-made to calm and soothe the spirit of the recipient."
You can read all 365 descriptions on the Birthdate Candles website, and we have to say, they're scarily accurate. Let's take Hermione Granger, whose birthday is September 19th. The September 19th Birthdate Candle includes notes of sage, jasmine, and palo santo. Its label describes those born on September 19th as beauteous, spatial, and fascinating, yet sometimes unchecked and judgy. "Those born on September 19 are either physically beautiful or possessed of metaphysical grace," the candle description states. If that doesn't sound like our girl Hermione, we don't know what does.
You can find your birthdate candle here and read it before you buy it, but we have a feeling you'll be shocked by how well it knows you. Then, once the candle burns out, you'll have a beautiful jar you can use to hold pens, makeup brushes, or anything else your heart desires.