Why Real Estate Agents Are Warning Homeowners About 'Blooper Rooms'
We independently select these products—if you buy from one of our links, we may earn a commission. All prices were accurate at the time of publishing.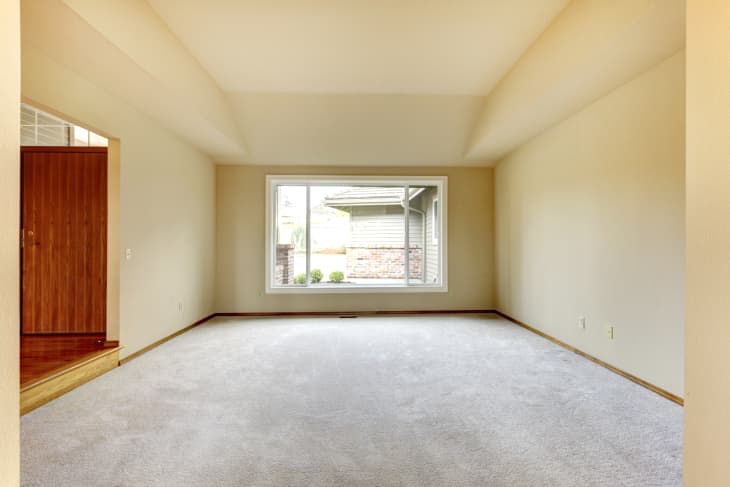 If your house has been lingering on the market, the reason it hasn't sold may have nothing to do with price or location. Real estate agents say there could be a "blooper room," or a problematic space that needs work in an otherwise turn-key home, keeping buyers from making an offer. For buyers looking for the fixer-upper experience, having just one room that needs work may not be enticing as a cheaper gut reno. And for those who want a completely updated home, having to deal with a project might be a turn-off, as well.
How do you spot a blooper room? Here, real estate agents share seven common iterations:
There's old, and then there's so old and unworkable that buyers can't fathom how to live with it. Such was the case for Daniele Kurzweil, from the Friedman Team at Compass in New York City, and an apartment she recently showed.
"The bones were beautiful and the layout was fantastic—until you got to the kitchen," she says. "It was small, cramped and lacking many modern comforts while boasting some less desirable perks. For example, open the oven door and you can't get to the fridge, and there was a root cellar built under the window to keep potatoes cool."
Dank or dark basements can be a real deal breaker, says Ian Wolf, an agent with Douglas Elliman in New York City.
"Your first step should be to paint everything white with a waterproof paint (in case of potential water challenges that could potentially arise)," he says. "Even if it's an unfinished basement, this will clean and brighten the space."
3. A formal room in an informal setting
If you're living in a low-key area (e.g. arts-centric Brooklyn or a beach community), a stuffy room (like a formal dining room), can be a huge turn-off for buyers.
Elly Harris, a Realtor in San Clemente, California, says that formal living rooms are always the hardest for her to sell.
"Every single potential buyer walking through a home near the beach with a formal living room considers this wasted space," she says.
While you may use it as a sitting room for guests, Harris recommends staging it as a more casual space—like an office, kids' playroom, or a game room—to maintain the area's vibe.
4. An overly-cluttered space
We all have spaces that we'd rather not Instagram. Don't worry—those aren't necessarily blooper rooms. But if your utility room or workshop is overly cluttered, it could be what's preventing a sales, says Jennifer Carey, a Realtor at REAL New York.
"A room that's too full will not only not photograph well, but when prospective buyers are in the space, they may not be able to feel how the space could work for them," she says. "There have been countless times that I've shown a buyer a perfectly wonderful property, but my clients want to rush out of the space because they're overwhelmed and distracted by the amount of stuff."
There may be a room in your home that you've never really figured out what to do with it, despite living there for years. (You know, it's the one that's a little too small for, well, anything useful?) Susan Abrams, an agent with Warburg Realty in New York City, says instead of ignoring it, do a couple things to make it feel less neglected.
"Paint it white, declutter, invest in lighting, and remove old carpeting," she says. "You might want to convert that small or dark room into a walk-in closet to make it of more value to a potential buyer."
6. A depressing laundry room
Pinterest-obsessed homebuyers love laundry rooms these days, says Debbie Weiss, a real estate agent at Keller Williams Santa Monica.
"They want that bright-white, tiled temple that evokes cleanliness, order, and control," she says. "They want the bottles of Tide lined up just so and a pile of snow-white towels stacked on the folding table—and they want them on upper floors."
In older homes, however, laundry rooms are typically cramped, utilitarian places with a utility sink.
"That huge deep basin that takes up so much space is a serious red-flag for homebuyers," she says. "They see it and they have only one thought: How much of the rest of this house is going to carbon-date back to 'Leave it to Beaver?'"
A bedroom with serious lighting issues may stop homebuyers in their tracks, Weiss says.
"No matter how nice that headboard is or how fancy the side tables are, potential buyers only see that sad, depressing image of waking up to no or very little sunlight," she says. "And it isn't just a light-deprived master bedroom that can prevent a sale. Even smaller bedrooms that don't get enough light can be a problem."
Weiss says artificial lighting can sometimes make the space worse. Instead, add some strategically-placed mirrors—not only will they help the light bounce around the room, they'll actually help it feel more spacious, too.
More great Real Estate reads: