A Boat-In Movie Theater might be Coming to a River Near You
We
independently
select these products—if you buy from one of our links, we may earn a commission. All prices were accurate at the time of publishing.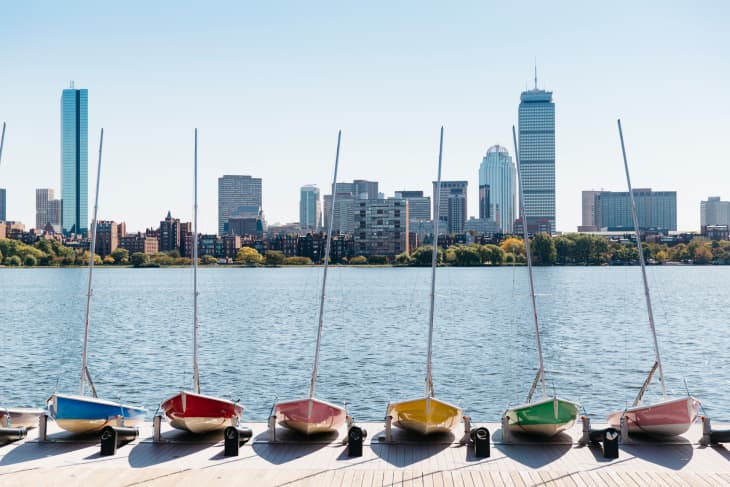 Among the many aspects of normality that disappeared due to social distancing requirements, going to the cinema was an early victim. Even before lockdowns prevented cinemas from opening, the idea of sitting in a crowded movie theater became increasingly unappealing as the pandemic emerged in March. In response, drive-in movies have undergone something of a renaissance. However, it now looks like there's going to be another option for screen starved movie fans — boat-in movie theaters. 
For city dwellers that reside in the U.S., Canada, Australia, and New Zealand, Beyond Cinema, a Sydney-based entertainment and event company, promises to make boat-in movies a thing. 
Their planned boat-in cinemas will feature between 12 and 24 mini boats. Each boat will purportedly hold up to eight people and allow viewers to safely watch classic movies from a totally different perspective. The lineup is yet to be confirmed, but, according to Beyond Cinema themselves, you can expect "a mix of golden oldies and new releases." Included in the price of a ticket, moviegoers will get free popcorn. At the same time, other snacks and drinks will be available for purchase before you set sail. 
Interested parties can already pre-register to buy tickets when they become available. However, bear in mind that you'll need to buy all eight seats in a boat, which you can share with family or friends. This requirement is there for the event to comply with social distancing guidelines. 
Scheduled to take place between September 2 and 23 in the U.S., the aquatic screenings are currently due to run in U.S. cities such as New York, Los Angeles, Chicago, Miami, Austin, Houston, and Philadelphia, among others. While you can pre-register now, it's worth noting that some commentators doubt that the event will take place due to the complex permitting requirements that will be needed.
If the boat-in movie event does happen, I'm sure I'm not the only one who hopes that Beyond Cinema will show "JAWS" at least once.