Here's Your Book Club's Next Read, Based On What You Loved Last Year
We independently select these products—if you buy from one of our links, we may earn a commission. All prices were accurate at the time of publishing.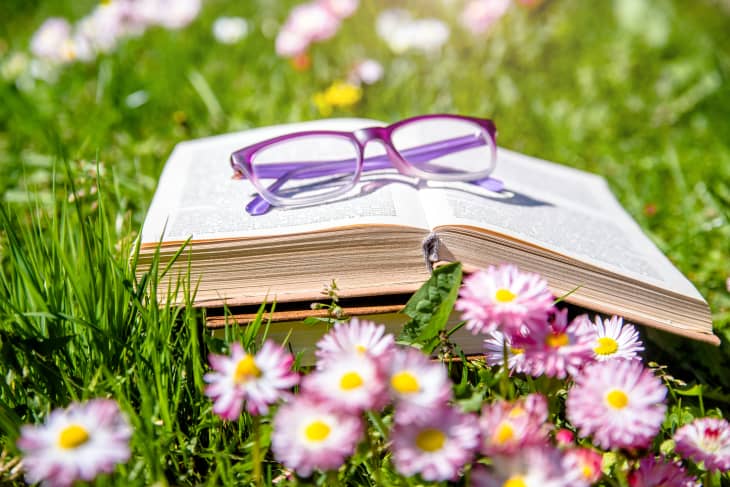 It's no easy task to select a book for a group of friends — which is why I like to lean on finding common threads and themes between book club selections. And after a year when reading was one of the only safe activities, I was able to gather quite a bit of data on what is out there, literature-wise.
If you're facing a crisis of choice when it comes to your next selection, look no further than this list. There's something for every book club — from love stories, to a touch of sci-fi, a ghost story, to a quirky collection, to coming-of-age fiction. I guarantee you'll find something for your group to read.
If you loved A Children's Bible, try Klara and the Sun
Lydia Millet's "Lord of the Flies"-esque novel gave readers a dire preview of a world ravaged by ecological disaster of almost Biblical proportions, and in Millet's novel, the world is essentially handed over to the children for saving. Adults don't know better, as it turns out, which is a similar theme in "Klara and the Sun". The world is not completely destroyed, but there are hints of our imagined future in Ishiguro's story of Klara, an AI purchased as a companion for a sickly girl. The reader is offered a unique chance to rediscover a human world through Klara's eyes, and process alongside her as she watches the lengths families go to protect each other.
If you loved Temporary, try Sarahland
Hilary Leichter's out-of-the-box meditation on the importance of temp jobs was one of my favorite reads of last year. I was similarly delighted by the stories in "Sarahland", each providing a hilarious and thoughtful origin stories of a different "Sarah:" be she a sex worker, a Bible matriarch, a college freshman, or a human-turned-tree. Blending the real and surreal, Cohen's collection provides plenty to discuss at your next meeting.
If you loved Writers & Lovers, try Mary Jane
You remember Casey, 31, who enters the summer of 1997 wrecked by her mother's death and a failed love affair. In "Mary Jane", the eponymous title character is 14, and though she has yet to experience marriage or love or death, the summer of 1970 will test the morals and standards of her respectable, Christian household. Her nanny job turns out more exciting than anticipated: Her employer is a psychiatrist who happens to be treating a famous rockstar in his home for the season. Both novels explore the power of art (writing, music) and the rush of a summer that changes your life.
If you loved Hamnet, try Detransition Baby
"Hamnet" was another one of my favorites last year (and I read nearly 80, so I had many to choose from!) Though the two novels are very different in many ways — "Hamnet" imagines the life of Shakespeare's youngest son, and "Detransition Baby" centers a love triangle between Reese, a trans woman who wants to be a mother, her ex-girlfriend Amy, has detransitioned to live as a man and his boss Katrina, who ends up pregnant. Both books ask thoughtful questions about motherhood, identity, and are simply beautiful can't-put-down stories that stick with you long after you finish.
If you loved Want, try The Upstairs House
Lynn Steger Strong and Julia Fine both write about women who attempt to balance their individual identities with others (mother, wife) threatening to consume them. Fine's ghostly novel stars Megan, in a postpartum haze, who finds her apartment haunted by Margaret Wise Brown and Brown's lover, Michael Strange. Megan must navigate new parenthood, finish her thesis, and help the two phantoms find peace, all while attempting to keep her own body and mind intact. Wants versus needs versus musts play beautifully in both novels, though I loved how Fine interwove the little-known backstory of a children's literature icon.
If you loved The Vanishing Half, try The Five Wounds
Who didn't love Brit Bennet's sophomore novel? And I think Valdez's debut (based off of her successful short story in The New Yorker) will have a similar effect. Valdez's story of a dysfunctional family in New Mexico, struggling with the ripple effect of choices made years ago, endears the reader to each character despite their flaws. It centers on the TK family: Amadeo, jobless and alcoholic, living with his mother Yolanda, who is facing a terminal diagnosis, both who are navigating the return of Angel, pregnant and trying to obtain her GED in a teen mothers' program. Valdez, like Bennet, beautifully weaves together how our past impacts our present, and the deep ties that bind families through pain.