The Real Estate Advice from a Boomer That I Actually Love
We independently select these products—if you buy from one of our links, we may earn a commission. All prices were accurate at the time of publishing.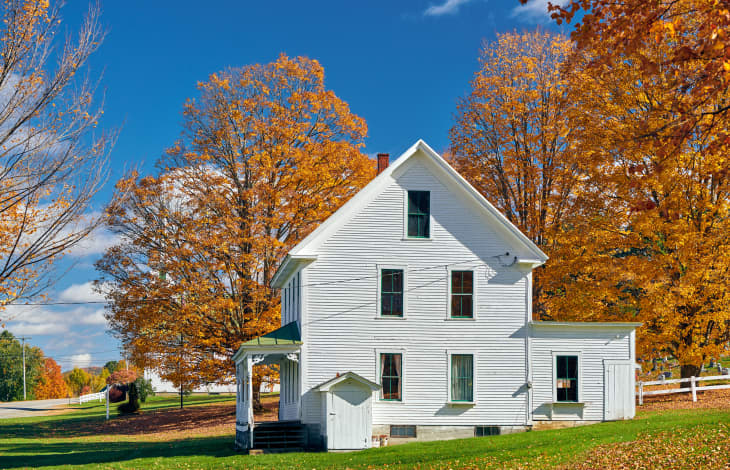 I have lots of peers with great insight on real estate (plus an amazing Realtor). But for these types of big decisions, I like to check in with people who have walked down the path before me — folks whose mistakes I can try to avoid and successes I can try to repeat. One of my go-to sources for this kind of life advice is my BFF Rachel's mom, Melissa, who also happens to be a baby boomer. 
In her lifetime, Melissa has purchased five houses in multiple states — and oversaw the construction of one new build — in a variety of price ranges. One thing all these home purchases had in common? Each one of them involved an inspection, which Melissa sees as a non-negotiable form of protection against financial fallout down the road. 
"You never buy a house without an inspection," she says. "You could be looking at thousands of dollars in potential repairs after you move in, whether a roof problem or a foundation issue." 
Inspections can affect real estate transactions in a few different ways.
In some sales, buyers ask sellers to complete repairs or provider credits at closing for issues uncovered in inspections. If the seller isn't up for negotiations, then you can still back out of the sale. Either scenario could be better than an alternative that drains your bank account. "You might lose your earnest money, but that's better than thousands of dollars and possible safety issues in the home," Melissa tells me.
In today's market, many buyers are still writing offers without inspection contingencies to beat out competition. If you're OK with covering the potential issues yourself, then consider doing an informational inspection at the very least — that way, it won't affect the sale, but you can go into the home with a basic knowledge of what may need fixing or updating down the road (and you can budget accordingly). 
Melissa's preferred route? Get the sellers to cover as much of the inspection as you can before you spend your hard-earned money on their home. She purchased her most recent home outside of Austin last year, at a time when sellers had more power than buyers. "The house had pages of deficiencies, and I wasn't able to negotiate on all of them, except for removing rodents from the attic," Melissa says. Still, she knew what she was getting into before she moved in, which gave her peace of mind. 
If you're worried about losing out on an offer and are considering skipping the inspection altogether, Melissa strongly recommends being patient and waiting for a home with less competition or a market when home inspection contingencies don't make offers unappealing. "You just don't know what's going on inside or outside of a house without it," she says.