This Succulent Looks Like A Brain, and It's Oddly Cute
We
independently
select these products—if you buy from one of our links, we may earn a commission. All prices were accurate at the time of publishing.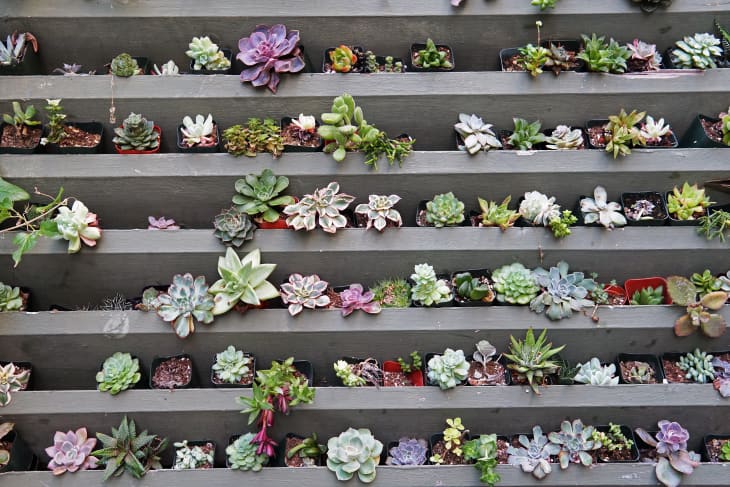 Normally, I wouldn't recommend decorating your home or office with a human organ, but here's a succulent so mind-blowing (pun intended), I'll just have to make an exception.
The brain cactus, also known as the Cristata, is one of the more bizarre species of Mammillaria around. It's not hard to see why. With stems that twist and clump together like worms, this plant resembles—as the name says—a human brain.
Originally from central Mexico, the succulent typically grows straight until it's damaged. As a response, its cells at the wound begin to mutate, its pads curling and entwining like crazy. In cultivation, this process is even done on purpose, to spur the cactus to grow its mind-like wrinkles.
So, how does one go about taking care of a brain cactus? It's pretty easy, and it won't give you a headache. Just keep it in a dry place with little humidity, preferably in direct sunlight. Only water sparingly, and make sure to only water the soil and not the cactus itself, as leaving moisture on its folds can make it susceptible to rot. To keep it nice and dry, you could also repot it with material that drains well, like succulent soil.
And, since Halloween is just around the corner, you might want to choose a skull-shaped planter to make it look the part:
Now you might be wondering—how do I get my hands on a brain cactus? Well, there's a running list of Etsy sellers who currently have them up for grabs. But they're going quickly, so if you lobe them, don't hesitate.