I Almost Spent $300 on Sconces Before I Discovered These $50 Amazon Dupes
We independently select these products—if you buy from one of our links, we may earn a commission. All prices were accurate at the time of publishing.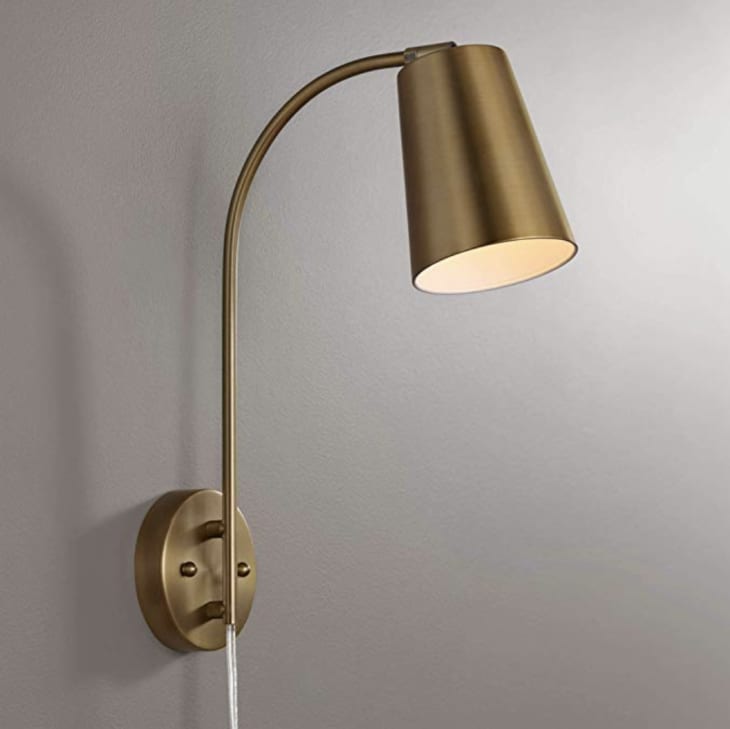 One of my closest friends has a remarkable eye for lighting. A couple of years ago, she introduced me to a $40 Target floor lamp that looks way more expensive than it is. She found an actually stylish ceiling fan that I think about approximately once a week (more in the summer when I'm staring up at my kind-of-sad one). And on one of my recent trips to visit her, I saw she had a new find: brass plug-in wall sconces.
Follow Topics for more like this
Follow for more stories like this
I'd been eyeing similar ones online for about $150 a pop (meaning $300 for a pair), which felt just a little too rich. But she told me that she actually found these on Amazon—for under $50 each. When my second nightstand lamp broke out of the blue one day, I decided to copy her again (you know what they say about imitation?).
The exact model she chose is no longer available, but I found this one from the same Amazon shop.
The brass finish is on-trend, and the clear cord means I didn't have to do any additional electrical work. You do need a drill for installation (two holes for each lamp), but it's super easy—my husband installed them both in fewer than 30 minutes. I love them in my bedroom for before-sleep reading, and they also work well in my friend's living room.
The head can move up and down, though not side-to-side if that's what you're after. And the light (with a 40-watt bulb) is on a dimmer, so you can customize your bedside situation.
The best part? Not only have I cleared off some precious nightstand real estate, but now my husband and I don't have to argue over who is going to get up to turn off the lights before sleep.