This Top-of-the-Line Coffee Maker Is Worth the Splurge — and It's on Major Sale Right Now!
We independently select these products—if you buy from one of our links, we may earn a commission. All prices were accurate at the time of publishing.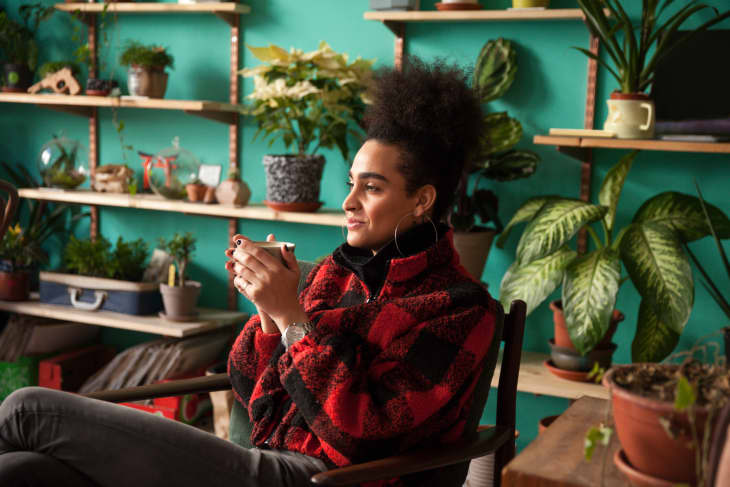 My morning cup of coffee might be my favorite part of my day, and I'm not ashamed to admit that. I'm not sure if it's the rich, roasted beans themselves or more the act of self-care it provides. A chance to slow down, ease into my morning, and get a few moments to myself before the hustle and bustle of the day begins.
Follow Topics for more like this
Follow for more stories like this
Before moving out of New York City, I used to head out to my neighborhood coffee shop for my daily cuppa. It's not that I loved spending the money (listen, I'm all for supporting small businesses but there are definitely better ways to manage my money than that a $6-a-day coffee habit), but more so that I just… couldn't make it as good. No matter what method I tried or expensive varietals I bought, I just couldn't nail a cup of coffee that tasted as rich and dynamic as the one my local joint was brewing up. That is, until I met the Breville Barista Express Espresso Machine.
If you're unfamiliar with Breville's workhorse espresso machine, allow me to introduce you to the appliance that will turn you into the barista of your dreams. The top-of-the-line gadget allows you to enjoy a variety of brewed beverages at home, boasting the ability to make everything from flavor-packed espresso shots to creamy cappuccinos and frothy flat whites.
The key lies in the machine's conical burr grinder, which has the ability to grind your choice of beans fresh with each use, tailoring the size to your preferences and the drink you're mixing up. A swivel steam wand whips milk up to foamy perfection, while precision temperature controls deliver your sip at the optimal temperature for immediate enjoyment.
At $700, the machine is definitely a splurge, but it's a worthy one. In fact, Kitchn contributor Sholeen names Breville's Barista Express Espresso Machine the best thing she bought during quarantine. But here's the best part: For a limited time, you can score $100 off Breville's Barista Express Espresso Machine at Sur la Table, bringing the price down to $599.96. If you've been considering upping your coffee game ahead of the fall grind (pun intended), there's no better time to snag this coveted gadget. Trust me — you won't regret it.