British Woman Lives in 1939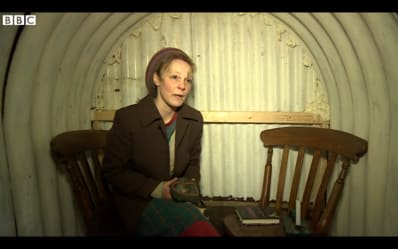 (Image credit: BBC)
If you could travel back in time, your first choice might not be 1939, when Britain, and much of the Western world, was on the brink of war. That is, unless you're Joanna Francis, a woman who has fully committed to the period lifestyle.
Francis has converted her Lincolnshire home to what it would have looked like in 1939, ripping out the jacuzzi bathroom and replacing it with an additional bedroom. She manages without modern conveniences (save a cell phone for work), grating soap for laundry and bathing in a tin tub by the fire.
She even has a bomb shelter for when the air raid horns sound.