Broad City Is Ending After Season 5 And There Aren't Enough Bed Bath & Beyond Coupons To Drown Our Sorrows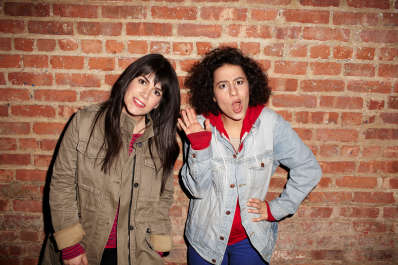 (Image credit: Lane Savage/Comedy Central)
Sad news, queens: Broad City's next season is its last.
Set to air in early 2019, the Comedy Central show will end after its fifth season.
"Broad City has been our baby and first love for almost ten years, since we started as a web series," creators, stars, and showrunners Abbi Jacobson and Ilana Glazer told Deadline. "It's been a phenomenal experience, and we've put ourselves into it completely. Broad City's always had a spontaneous pace and feeling, and ending after season five honors that spirit. We are very excited to bring new voices and points of view to Comedy Central and continue our collaboration together in new ways."
And they will— the duo have signed a first look deal with Comedy Central, which means that any new projects will initially get offered to the cable network.
Comedy Central president Kent Alterman told Deadline it was a decision made by Jacobson and Glazer.
"They came to us and said, 'We think that we need to figure out how to resolve a final season'. They have great ideas about how to want to end it, and the last thing we want to do is to have someone not end something on their terms." Alterman would not reveal details about Season 5 as they are still being formulated but said that the duo's "plans for winding the series up are really exciting; I think it's going to be great celebration of this show."
At least we'll always have Bed Bath & Beyond coupons.