Buddy the Elf Is Hiding in This Reversible-Sequin Pillow
We independently select these products—if you buy from one of our links, we may earn a commission. All prices were accurate at the time of publishing.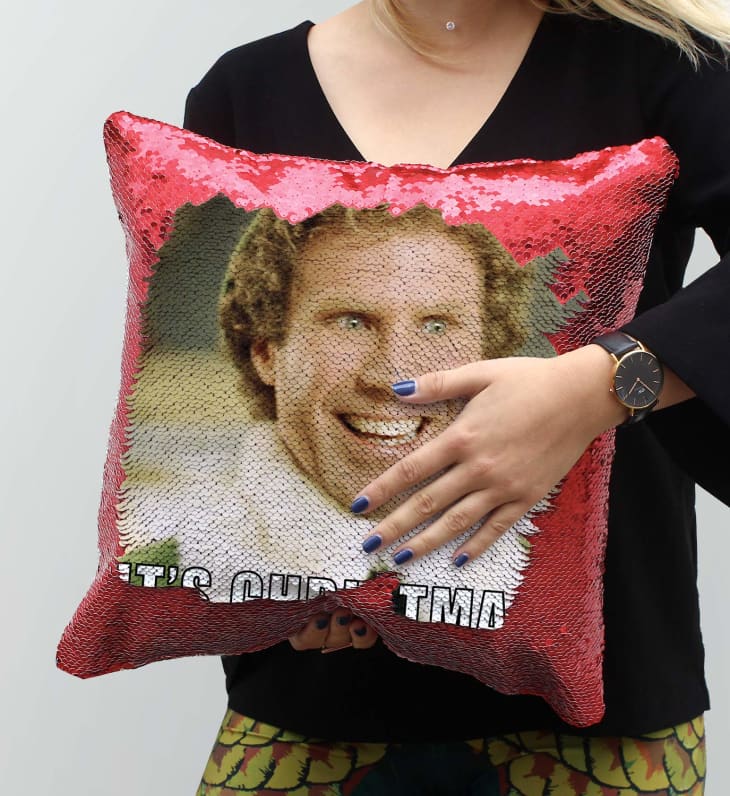 Christmas has a way of sneaking up on you. One moment it's Halloween, and the next, every store is covered in Christmas decorations, whether you're into the holidays or not. And we've found a pillow that basically recreates this feeling. One moment, it's solid red, then you wave your hand across its reversible sequins and all of a sudden, it's Buddy the Elf, wishing you a merry Christmas.
Sold on Amazon (and featured in our interactive gift guide), this pillow packs as much concentrated holiday spirit per inch as Buddy the Elf himself (though a little less than this fun-bordering-on-disturbing Buddy the Elf wreath). 
It's part of a whole huge line of Christmas-themed reversible-sequin pillows that swipe to reveal the faces of people including Jeff Goldblum, Dwayne "The Rock" Johnson, Michael Scott from The Office, and Grumpy Cat. If Buddy the Elf is not your thing, how about a chaotic collage of Nicolas Cage faces?