Small Budget, Big Changes: How to Revamp Your Space with Just $25, $50, $75, or $100
We
independently
select these products—if you buy from one of our links, we may earn a commission. All prices were accurate at the time of publishing.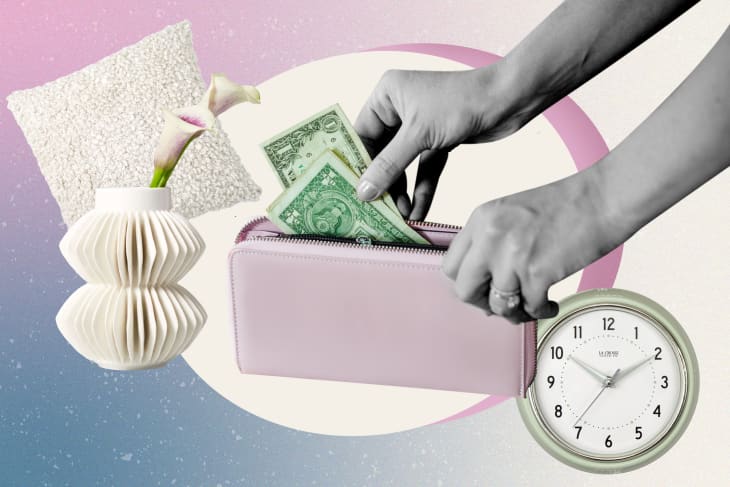 October is Money Month at Apartment Therapy! That means we're sharing stories about saving money to buy a home, hacks to help you stick to your budget, and more all month. Head over here to see them all!
After taking interior designer Corey Damen Jenkins' Masterclass recently, there's one financial fact he mentioned that's really stuck with me: "The one thing that everyone has in common? Everybody has a budget." It's reassuring to hear, isn't it? That, whether you're embarking on a full floor-to-ceiling reno or a small decor DIY, one priority reigns supreme for every renter or homeowner — budget.
It's kind of our thing to help you discover ways to get the most bang for your buck at home… especially right now during October, our designated Money Month. As the month draws to a close, we're going out in style, literally, with a roundup of the best furniture and decor that looks pretty but doesn't cost a pretty penny. Because, if you've been itching for an interior change lately (relatable), you don't have to spend a fortune on new big-ticket swaps. Even the smallest, most cost-effective vase or pillow can still feel like a major level up.
Below, I categorized my favorite luxe-for-less home finds by price bucket — $25, $50, $75, and $100 — so you can shop for as much or as little as you'd like. I even called out some noteworthy brands that carry modern decor on a dime, so you can add on to your future shopping list. Happy budget home decor hunting!
Note: Prices listed are accurate as of publish time.