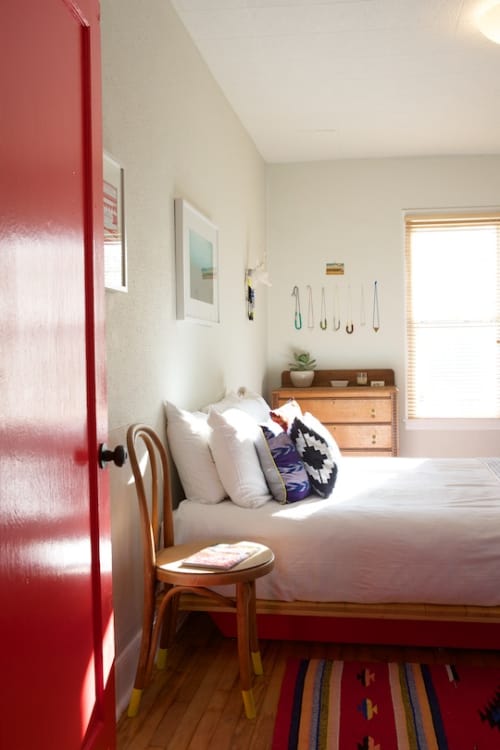 Making your home a place you can be proud of doesn't have to mean spending a lot of money. Our video archives are chock full of ideas for low-budget projects with a big impact. Here are some of our favorites.

Add character to a blah space fast (and on the cheap) by replacing existing knobs and pulls with salvaged hardware.

Here's a tip I love because it's both budget-friendly and super easy to execute: paint the inside of your front door. (Or, if you own your house, you could paint both the inside and the outside of your front door.) Doors are always a focal point, so this is a great way to get a big impact on a small budget.
Here's a clever idea for repurposing an old rake head. Quick, find a garage sale!
And finally: an inexpensive, high-impact display for art, made with materials from your local office-supply store.
Happy decorating!
(Image: Chris Perez/Levi & Evette's Simple, Approachable Style)