Yes, You Can Buy a Home for Less Than Listing Price — Here's How
We
independently
select these products—if you buy from one of our links, we may earn a commission. All prices were accurate at the time of publishing.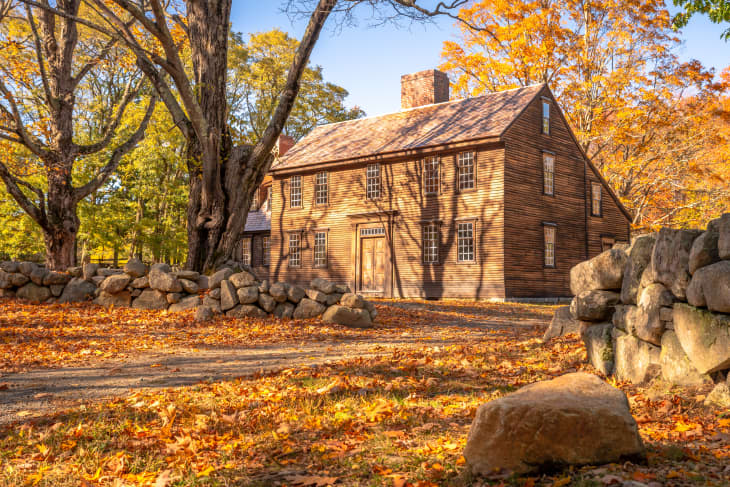 You've probably heard that the real estate market is cooling off a bit. Just a few months ago, it was almost a given that you'd need to gear up for a bidding war if you wanted any chance at buying one of the few properties available. But as the housing inventory fills up and the demand for it slows down, the market is beginning to even out. 
No, we're not heading toward a buyer's market just yet. But as some listings start to linger on the market, there's a distinct possibility that buyers might not only avoid a bidding war, but they could purchase a home for less than asking price.
The hike in mortgage interest rates is likely to blame for the changing market, says Suzi Dailey, a luxury real estate agent with Realty ONE Luxe in Laguna Niguel, California. (At the time of publication, the rate for a 30-year fixed rate mortgage is up to 7.08 percent, according to data from Freddie Mac.)
"The shift in interest rates is an unknown," says Dailey. "Americans just don't like unknowns. We don't like not being sure." The uncertainty is shared by both buyers and sellers, she says, with each desperately trying to figure out whether now's the time to act on a property transaction. 
Sound familiar? If you've been beaten down by the competitive housing market and are wondering whether it's possible to get a price offer within your budget accepted, here are three things to keep in mind, according to Dailey.
Don't expect to get a lower-than-asking price offer accepted if the home has just gone on the market, says Dailey. But if the listing is starting to creep past the 30 day mark, you could be in luck as a buyer.
"If you don't get an offer within the first 30 to 60 days, you need to do a [price] correction," Dailey says. Some sellers aren't ready to drop the price because they, understandably, want to get the highest price possible — especially if they are looking to purchase another home at the same time.
This is not to say that when a listing shows a price reduction, the seller will be willing to entertain an even lower offer. But it could be a sign that there is some room for negotiation.
Real estate prices might be exorbitant, but they're not arbitrary. They're based on the current value of comparable homes — what you often hear real estate agents talk of as "comps" — in the area. So when you come in with a lower price offer, you should consider the comps — or likely the real estate agent you're working with should do that so that you can go in with an appropriate offer, says Dailey.
For example, a three-bedroom home you've got your eye on has lingered on the market. You learn through your real estate agent that a similar home three blocks over just sold for, say, $15,000 less. You might then go ahead and make an offer that reflects the value of that comparable home. It's up to the seller to accept or decline it, of course, but it won't be like your lower price offer is coming out of nowhere.
Kindness isn't everything — but it could be something.
This isn't about writing a buyer's love letter to the seller saying how much you adore their home — in fact, that can open them up to a quagmire of fair housing violations. But you don't have to add criticism to your lower offer, either. This is a home, not a used car, after all, and you don't want to insult a seller by lowballing them.
"If you go in with a nice, friendly, or respectful offer, it can really work in your favor," Dailey says, noting that if there's no real interest in the house, the seller's agent could very well call you back.
It might sound magical, but I can confirm this sort of thing does happen. When my husband and I bought our home in 2018 — admittedly, a very different real estate market — it had lingered on the market for quite some time. We felt confident making an offer below asking price. It was declined (cue sad trombone). But since the goal was, indeed, to sell the home, so the seller's agent came back with a price that their client would accept. We agreed to purchase it at that price, and we are living happily ever after in our home.
It's been a wild ride for real estate lately. The market is changing. Prices are still high, but as they start to come down with less buyer demand, you might find there's room to negotiate the price of your dream home.