Cabinet by Day, Bar Area by Night: How Target Pulls Off Two Looks in One
The hours from 9 to 5 may be someone else's time, but from 5 to 9 it's all about you. So dim the lights and let loose—it's happy hour! We're setting the mood by taking a hardworking cabinet and giving it the night off by transforming it into a casual cocktail bar.
The perennially stylish Threshold brand at Target has all the staples you need to switch from daytime to evening looks. With chic, island-inspired trays, bar tools, and some key mood-making essentials, we've made a stylish, simple bar cart. Queue up the jams and find out how we did it.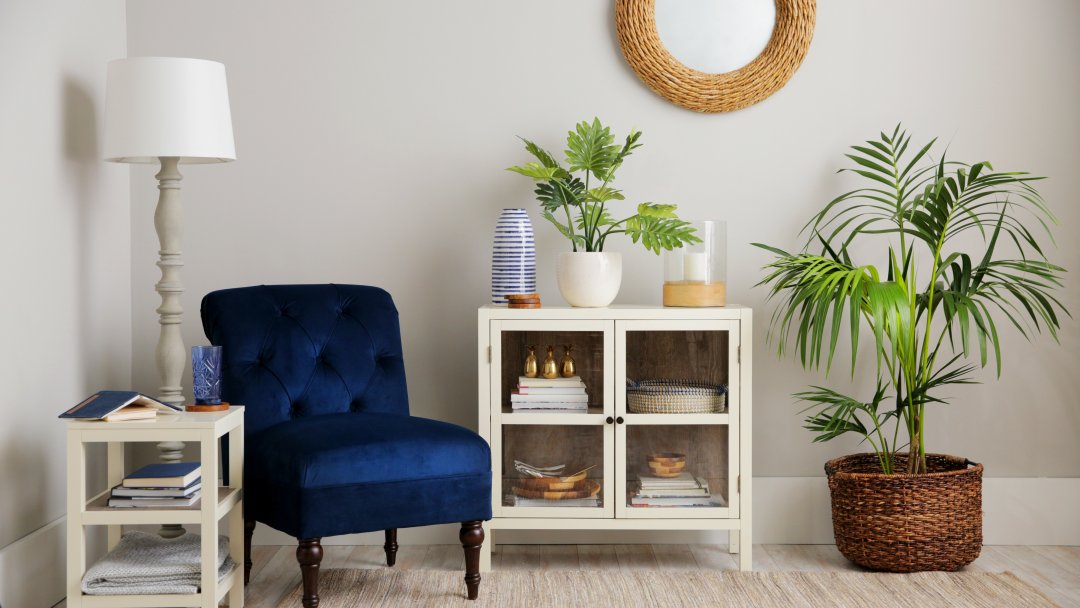 The recipe? Take one handsome living room cabinet, like the Hadley Two-Door Accent Cabinet. It's all business by day, but after hours, it slips into something more comfortable to become a smart cocktail cart.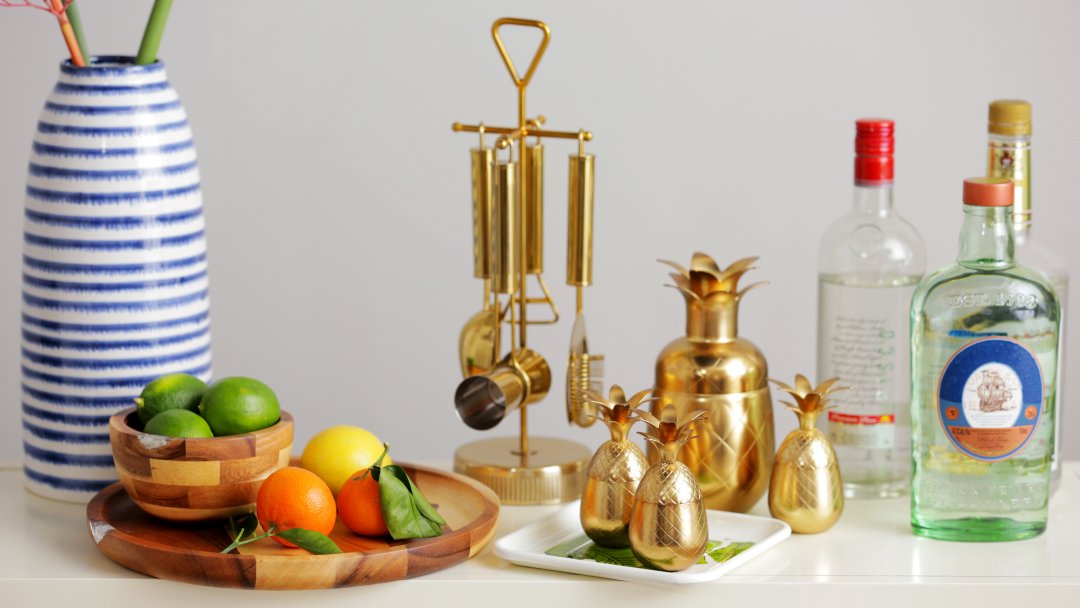 Ever since Colonial times, the pineapple has been a symbol of hospitality. The tropical fruit was hard to get and in high demand, so the hostess who displayed one announced to her guests that she had gone all out to make them happy. Bring those welcoming vibes into your bar cart—whether it's for a big-deal cocktail party or a party of one! Threshold's Pineapple Cocktail Shaker with matching Pineapple Shot Glasses say "life of the party" (the pineapple-leaf lids pop off to become stems for the cups—how clever is that?!). Set them next to a set of brassy bar tools, and they'll sparkle through happy hour.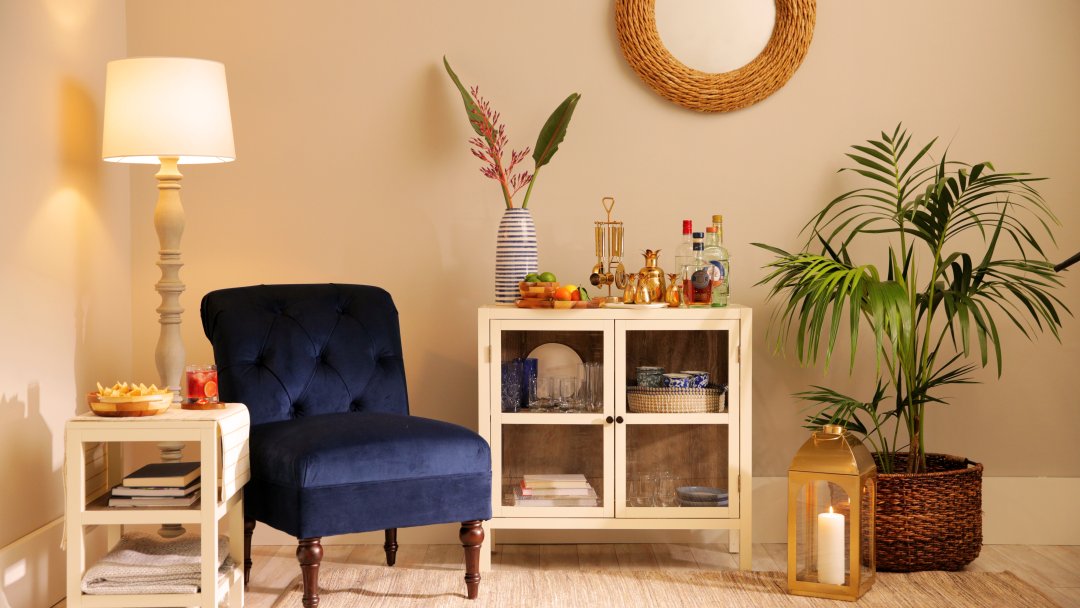 Finish the mood with lamps and lanterns to set the whole look aglow—that's the Turned Polywood Floor Lamp and Brass Lantern you're looking at above. Then, because no time is more chill than island time, bring in the plants! We repurposed a Woven Basket as a planter and potted it with a leafy palm. For a quick but clever display, you can also fill some vases with clipped monstera or palm leaves.
Once you're outfitted with Threshold's casual classics, all that's left is to shake the piña coladas. Cheers!
This post is sponsored by Target.
Thank you for supporting the brands that make Apartment Therapy possible.