Calling All NYC Readers! Do You & Your Roommate/Partner Want Help Organizing and Cleaning?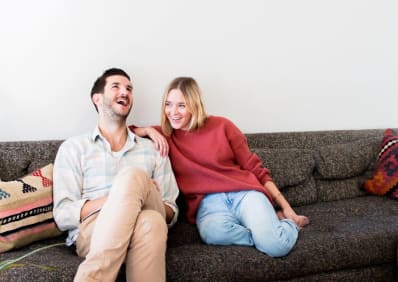 No matter who you live with - a great roommate, your best friend, your partner - keeping house is never easy. One person's neat piles is another person's mess. One of you might leave dishes in the sink, but the other might leave your shoes in the middle of the floor. Or maybe that tidy gym bag your roommate keeps is actually emitting an odor that you suspect she doesn't even smell.
Apartment Therapy gets it. (Seriously. We really, really get it.) And we want to help! We are partnering with a national baking soda brand to help real people find ingenious and simple ways to make homekeeping easier.
This spring, we're looking for New Yorkers who live with other people - whether it's a platonic roommate or a romantic partner - and who want to share their joint housekeeping challenges in a funny and lighthearted video. We'll send a video crew along with an Apartment Therapy editor to your home to talk it out, and to come up with some simple solutions to keep your home happy, harmonious and clean!
These videos will be quick and good-natured. It's not about airing your dirty laundry, it's about making sure it smells sweet! If you're interested, please fill out the questionnaire below.
We look forward to hearing your stories and meeting you!
The AT Team
*We're so sorry that this is offer is limited to homes in NYC – thanks for understanding!