Can You Guess How Old the Great Pumpkin Is?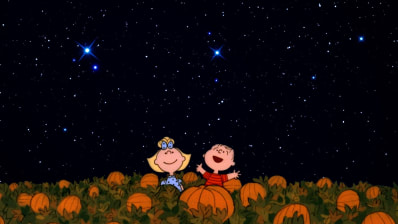 (Image credit: Peanuts Worldwide/Harper Collins)
For many, it's a Halloween tradition. This year, the return of It's the Great Pumpkin, Charlie Brown is extra special: The Peanuts classic celebrates the 50th anniversary of its original release this year.
The animated holiday special was originally aired on October 27, 1966, and it returns this year to ABC tomorrow night, Wednesday October 19 (with the ability to stream on ABC.com starting October 20).
To celebrate in person, Peanuts is partnering with The MAiZE Inc. and over 80 farms nationwide to create corn mazes featuring the iconic characters. Check out peanuts.com to find a farm near you.
h/t Country Living