How To Easily Insert a Candle Into a Candlestick, According To a Witch
We independently select these products—if you buy from one of our links, we may earn a commission. All prices were accurate at the time of publishing.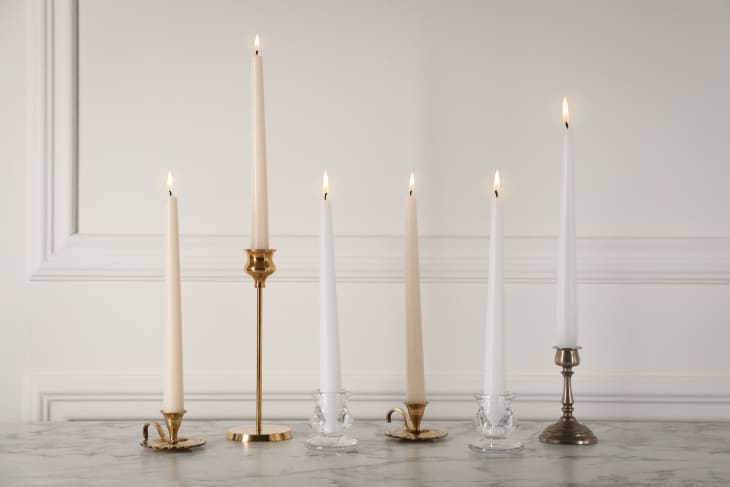 It doesn't require sorcery, just hot water.
TikTok user and witch @salvaje_wild_witch recently posted a hack that lets you insert a candle into a candlestick with ease. In her video, she prepares a cup of boiling hot water and dips the end of the candle for a while. Once the wax is soft enough, she then puts the candle inside the holder, and it becomes a perfect fit.
According to her, it's a little hack with a big impact. For one, the technique is less stressful than having to use brute force, twisting and turning the candle into the candlestick. 
It's safer, too. A commenter shared that she used to carve her candles with a knife until they fit. Others argued that they just light another candle (or use a lighter) to melt the bottom. In response, @salvaje_wild_witch said:
"This is how I used to do it but it was never quite stable and always a bit messy! This is so much easier and never fails."
Another commenter echoed the safety concerns with other methods: "Omgggg the amount of times I've burned myself from a molten lighter after trying to burn the ends, great tip!!"