Carrie Underwood's Washer and Dryer Is Tucked Away in the Most Genius Spot
We independently select these products—if you buy from one of our links, we may earn a commission. All prices were accurate at the time of publishing.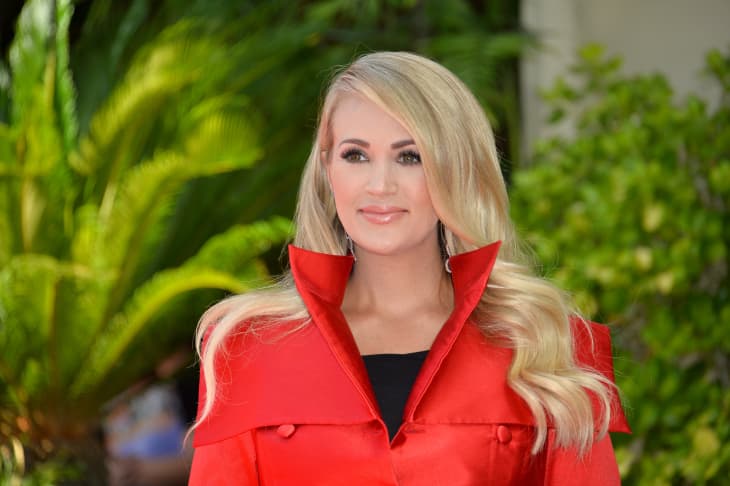 In the 18 years since she debuted, Carrie Underwood has produced nine studio albums, one greatest hits album, and 29 number-one hit singles. As if those aren't enough, she's now giving closet hacks, too.
In an Instagram post from June 2020, the American Idol winner shared a photo of herself in a bikini from her CALIA athleisure wear line. Her followers liked the swim combo, but some of the more eagle-eyed ones noticed an unconventional but brilliant hack: a washer and dryer in the closet.
"Wait is that a washer and dryer in your closet!? That's genius!!!!!!!!" said a commenter, while another added: "Love the suit but the real winner in this photo is her washer and dryer in her closet 👏🏼👍🏼😍 #goals."
While everyone might not have space for these appliances in their closet, if you can make it work, it makes a lot of sense. It's convenient, since there's no more having to carry clothes back and forth between the closet and the laundry room. While a space-saving stacked pair could be tucked into a corner in a smaller space, Underwood made her washer-dryer an island in the center of the room, with a convenient surface on top for folding. If you have the square footage, it's a creative option.
Before installing one in your closet, take note that there are a few drawbacks to this setup, such as noise, if the dryer can be properly vented, reduced storage space, and depending on the size of your closet, limited washer-dryer style options. But if you don't mind these factors, then Underwood's idea might be worth a try.