Cute Giant Planters Are Stupidly Expensive—But I Found One for Under $50
We independently select these products—if you buy from one of our links, we may earn a commission. All prices were accurate at the time of publishing.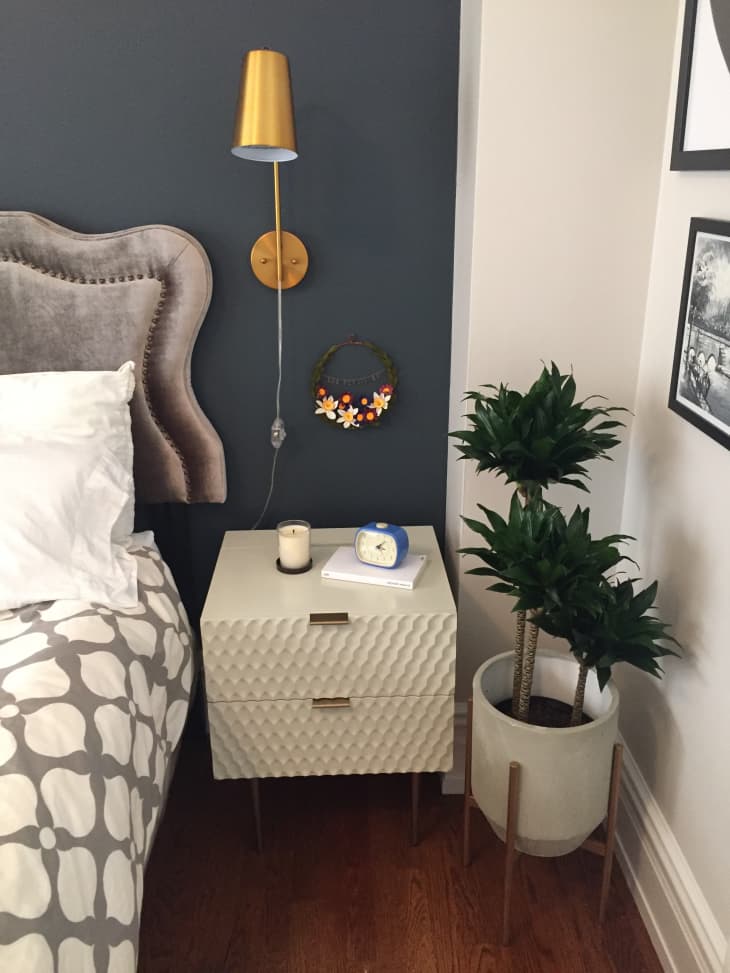 I used to be a serial plant killer. One time, my former boss went on vacation and asked me to water her office plants—I somehow killed every single one of them (sorry, Lori). But a few months into working at Apartment Therapy, I had edited and read enough pieces from the experts here to start gaining confidence in myself as a plant parent. I started with two low maintenance, medium-sized plants: a ZZ plant and a snake plant. And I'm proud to announce that more than a year later, they're both thriving (I even recently re-potted the ZZ).
Follow Topics for more like this
Follow for more stories like this
About a month and a half ago, I decided it was time to graduate to the stuff plantstagram is made of: a large floor plant. I considered the most popular candidates (fiddle leaf figs, birds of paradise, and the like). But when I went to my local plant store, I fell in love with a sweet little dracaena compacta (a.k.a. a compact dragon tree).
I thought about buying the pot it was resting in, to keep things simple, but when I asked how much it costs I couldn't believe the answer. Ready for this? $120 (plus tax).
It was definitely a stylish, high-quality planter, but I felt like I could do better (and cheaper). So I brought the plant home in a temporary plastic pot, plopped it down on the floor, and started some serious internet research.
The gray color looks pretty darn close to the more-expensive concrete counterparts, but it's not as heavy as concrete, which is nice if you need to move it around (it's also available in ivory). The base also looks high-quality in person. But what's even better is that you can flip it so it can be at two different heights. It also has a drainage hole to avoid root rot.
I bought the 11-inch diameter medium size (the large size is just over 13 inches in diameter), and it nestles perfectly between my nightstand and my wall.
But I haven't even arrived at my absolute favorite part of this bargain-hunting journey. I bought this planter full price, but when I was researching this article, I saw it was on sale for $35.99. I figured it was probably too late for a price adjustment, but I emailed World Market customer service just in case— and they refunded the difference, which means I'm $9 richer (and very impressed with their customer service!). Perhaps I'll invest my bounty in a new plant?
Let me know what you think of my find and where you buy your planters, in the comments!