Check Out These Mesmerizing GIFs That Are Like a Van Gogh Came to Life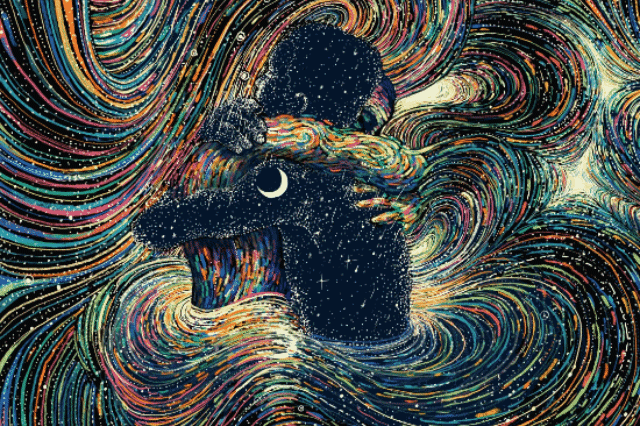 (Image credit: Art by James R. Eads, Motion by The Glitch)
Van Gogh's brand of Post-Impressionism is remarkable for its inherent movement; this collaboration between an artist and an animator takes those swirls to the next level.
(Image credit: Art by James R. Eads, Motion by The Glitch)
Created using static art by James R. Eads and animated by Chris McDaniel (aka The Glitch), the GIF series brings the paintings to life, the work flowing in an endless loop.
(Image credit: Art by James R. Eads, Motion by The Glitch)
"When I saw [Eads'] work for the first time, I saw it moving already in the still image," said McDaniel in an interview with The Creators Project.
Eads adds:
I think what made this collaboration so powerful is at the core of why we both create—we use the process of creation as a form of meditation. It's a place of refuge where we can breathe and take in the world and in return give back some peace. And I think other people can feel that, and when they come across one of these illusions they pause and allow them selves to get lost in it. There's something extremely calming and mesmerizing about the illusions, there is magic is in the subtlety.
h/t designboom