24 Family-Friendly Games to Play at the Holidays
We
independently
select these products—if you buy from one of our links, we may earn a commission. All prices were accurate at the time of publishing.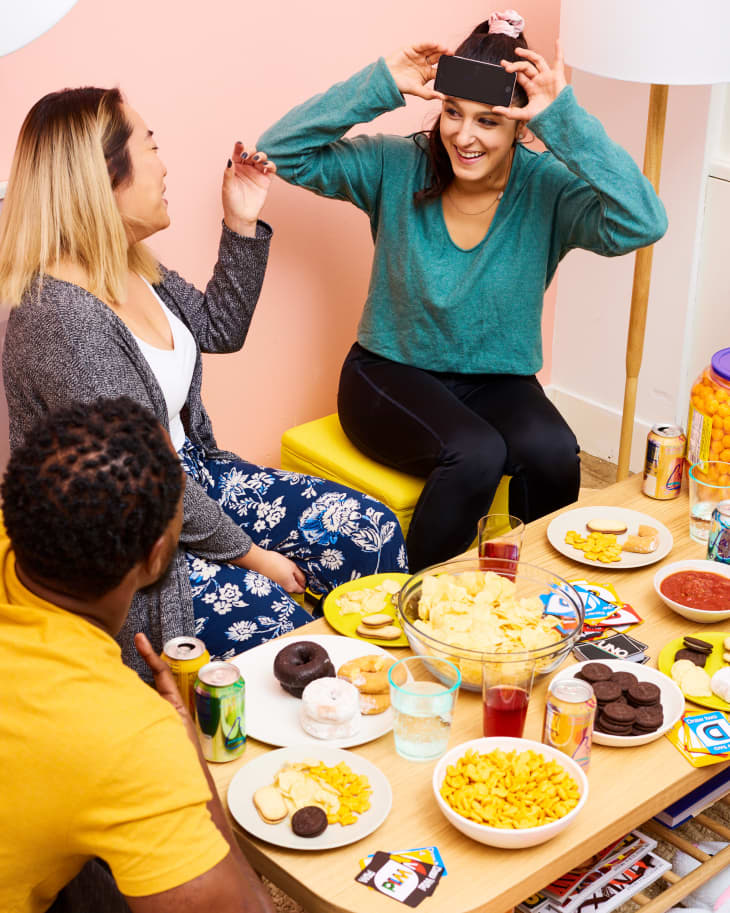 The holidays are a time for being together — gathering around the tree, baking cookies, wrapping presents. But sometimes the Christmas cheer needs an extra dose of fun and laughter! That's when you can pull out the holiday-themed games to add some novelty, spruce up the celebrations, and bring out your guests' more competitive and irreverent sides.
From work parties to days spent entertaining rowdy nieces and nephews to that one week where all your siblings and cousins are home, these family-friendly holiday games provide built-in fun that will keep everyone smiling. You'll find games like movie bingo, which is perfect for cozy evenings, and charades, which will (hopefully!) tire out the kids after their sugar rush. There's a fun party game for every family holiday celebration, and we wouldn't be surprised if a few become an annual tradition!
This classic gifting game can take on endless iterations. Everyone brings a wrapped gift to the event. Then, everyone draws a number. You go through the numbers, each picking and unwrapping a gift. The advantage to a higher number is you can steal from any of the previous gifts — but a gift can only be stolen twice (or three times, you make the rules!). You can set the theme, whether it's bring an item you love, bring a silly item, an ornament, or a book. 
Play a holiday rendition of Name That Tune. Play the first few notes of favorite (or obscure) holiday songs. The first team to guess scores a point, and the team with the most points wins.
13. Christmas Character Charades
Everyone from the Grinch to Mrs. Claus is fair game in Christmas character charades. Split into two teams and act out your favorite festive characters from movies and literature. Give one point each time your team gets a correct guess. The first to 20 is the North Pole champion!
16. Guess the Holiday Decor
Do you know your tinsel from your curling ribbon? Fill Santa's hats with different holiday textures, from everything you use to wrap presents, to anything that goes on the tree, to sprinkles you use to decorate cookies. Everyone tries to guess the items — without looking in the hats.
18. Make a DIY Tic Tac Toe Board
Using the real thing — ornaments and candy canes — or crafting your own out of felt, make a DIY Tic Tac Toe board that's easy to pick up and play whenever. Leave it out on the coffee table to encourage everyone to take a spin. 
It's a race to the finish! Fill out 26 lines of holiday words, starting with A and making your way all the way to Z. First one to complete the entire alphabet wins. And, yes, there's something for every letter (thinkL reindeer zooming through the sky, a Christmas quilt, or a child playing the brand new xylophone they found under the tree).