Christopher's Queen Anne Flat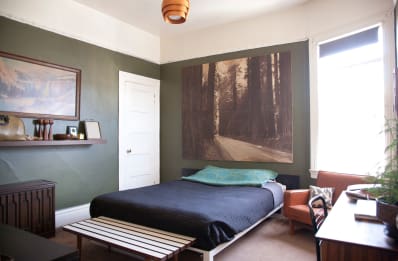 Name: Christopher
Location: Mission - San Francisco, California
This is my home in the Mission neighborhood in San Francisco. I have spent the last 10 years restoring the grandeur of my Queen Anne flat. When I got it it had suffered 100 years of neglect.
I've stripped and restored the trim where possible and replaced it where it was missing. The mission has traditionally been a working class neighborhood. Like others in the neighborhood, my house was always modest. It wasn't that the missing trim had been stripped in some overzealous update, say in the 50s, like its contemporaries. It just never had all the fixings to begin with. In that sense it hasn't been a restoration so much as a completion of what could have been.
I juxtaposed my love of Danish modern with my love of traditional architecture and craftsmanship. I like the tug-of- war.
Thanks, Christopher!
• Interested in sharing your home with Apartment Therapy? Contact the editors through our House Tour Submission Form.

(Images: Molly DeCoudreaux)