Ciara's Brass Bed Is a Chic, Shiny Throwback
We
independently
select these products—if you buy from one of our links, we may earn a commission. All prices were accurate at the time of publishing.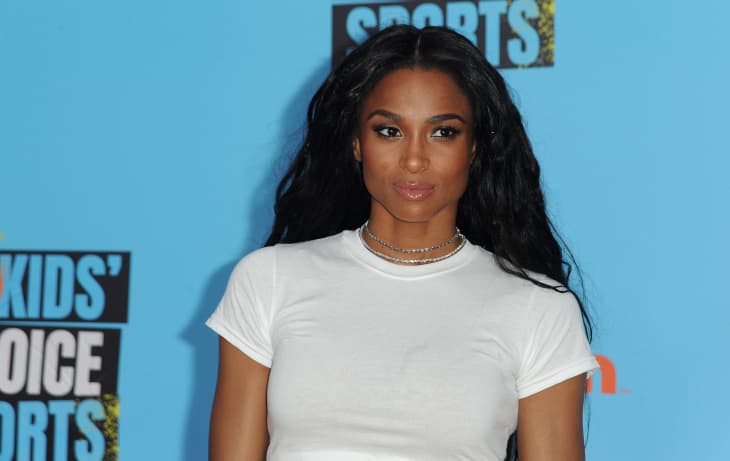 On Oct. 16, Ciara posted a photo to Instagram that unintentionally gave off major #TBT vibes. In the picture, Ciara lounges on an antique-style brass-finish bed, and she just reminded us how beautiful brass bed frames are, especially during the era of cottagecore.
Metal beds first sprang into popularity in the mid-1800s in England as metal furniture became cheaper to produce and the need for a more hygienic bedding alternative to wood was necessary for war hospitals. By the Victorian era, more ornate brass beds were being made, with some even being embellished with mother of pearl, porcelain, and glass, similar to that in Ciara's photo.
Although the jury is still out on whether or not Ciara's bed frame is actually brass or just painted wood, the look definitely harkens back to the brass beds of yore.
Because they became so popular during the turn of the 20th century, actual antique brass bed frames are easy to come by at antique stores and online marketplaces, and they usually go for well under $500 depending on size and location. 
The only issue with buying an antique bed is that it will likely be a non-standard size and may require a three-quarters mattress (because antique beds are traditionally smaller than today's standard double or full bed).
According to Ciara, brass is back, and your cottagecore aesthetic has never looked better.