These Cities Offer the Most Personal Space for Renters—And They're Not on Either Coast
We independently select these products—if you buy from one of our links, we may earn a commission. All prices were accurate at the time of publishing.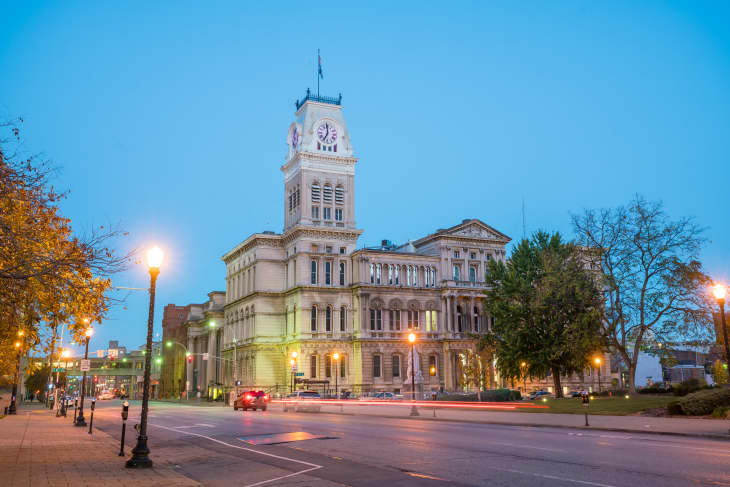 There was a time when personal space wasn't given so much thought. But now that working, parenting, and generally living everyday life all happens in the same confined space, personal space is unfortunately top of mind.
Follow Topics for more like this
Follow for more stories like this
If you find yourself pining after a celebrity's massive estate on Instagram or even just wishing you had your next door neighbor's she shed, you're not alone. For the 57 million Americans living in apartments, the lack of breathing room is even more pronounced. Whether you're quarantined with roommates, your significant other, or your kids, it can be tough to carve out a spot to call your own.
Personal space comes at an extra-high premium these days, and how much you have in your apartment depends a lot on where in the country you live. A new report from apartment-searching site RentCafe breaks down which cities have the most and least square footage per person. 
None of the top three cities where apartment dwellers are "living the largest" are on the East or West coasts. You'll get the maximum amount of personal space in Louisville, Kentucky, where the average space per person is an impressive 731 square feet. In close second is Winston-Salem, North Carolina, where you'll get 723 square feet to yourself. Then there's Omaha, Nebraska, which offers 689 square feet per person.
On the other end of the spectrum, the most cramped spaces can be found in Santa Ana, California, where each person only gets 292 square feet on average; Fremont, California, which affords you with 318 square feet; and Queens, New York, where residents get 329 square feet.
Unsurprisingly, the cities that are short on space in their apartments are some of the most densely populated areas of the U.S. New York City is the nation's most crowded metropolitan area, and three of its boroughs crack the top 10 cities with the least space per person: Queens (no. 3 with 329 square feet per person), Brooklyn (no. 5 with 351 square feet per person) and Manhattan (no. 8 with 393 square feet per person). 
To ascertain which American cities offer residents the most space per person in their apartments, RentCafe analyzed data from Yardi Matrix and the census in the top 100 largest cities in the United States. They then divided the average apartment size by the average number of people living in rentals in each city. You can see the full report here.
And if you find yourself struggling with a lack of space in your home, there are ways to make you feel a little less cooped up.
"As best one can, set boundaries within the home," psychotherapist Jenny Maenpaa told RentCafe. "This can look like creating a work schedule with your roommate(s) to alternate who uses the kitchen table or couch for work so that you're not always in each other's space, eating meals at regular intervals together with your laptops shut or phones off to focus on being social, or committing to a set 'end time' for your work day to help you mentally transition into leisure time."