Close-Up: Jan Garcia's Photography Work Lounge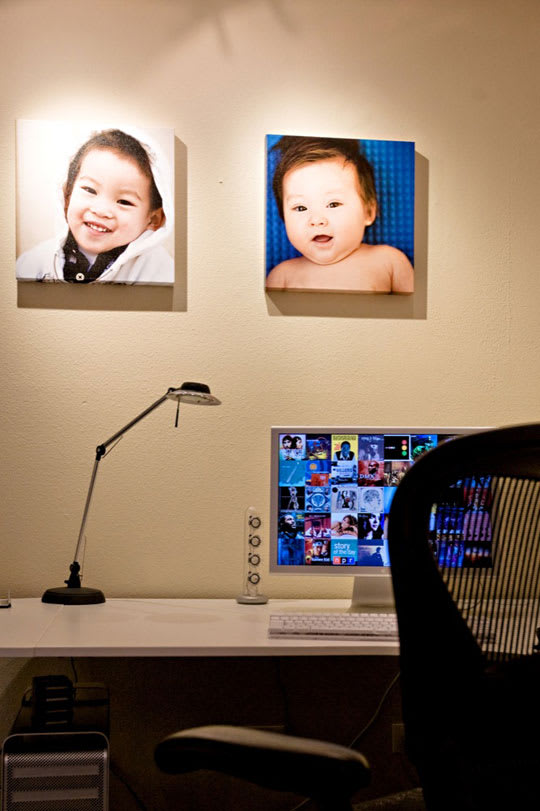 Summer's a great time for one's biggest steps in life; the big "M." Yes, it's funny that we should mention marriage on a tech blog, but there are tons of photographs taken on that special day, which is why we're more than happy to showcase photographer
By combining a large number of design furniture pieces, technology that complements rather than detracting from the space, and showcasing recent favorite photography canvas with tract lighting, Jan has created a space that's highly inviting and comfortable.

Name: Jan Garcia
Location: Tustin, CA. Orange County.
Years Lived In: 5 months now
What's your philosophy on how to integrate your technology into your living space?: I'm a fan of great design even for the most random product so everything I buy has to either not stick out too much or look great with the rest of the furnishings. We meet our clients here so everything has to pretty spiffy.
Favorite Feature: Having great big displays for both computing and TV viewing. AND the chocolates that I set out for clients that I always end up eating.
What Friends Say: They dig the furnishings and the colors.
Best Advice: Spend on stuff you care about. For me it's my displays and my seating. Skimp on the stuff that you must have but don't care about.
Dream Source/Inspiration: Design and furnishings publications and websites. Also visiting cool homes and studios.
Favorite Source: Amazon, B&H Photo, Ikea, Room & Board.
Biggest Challenge: Making a small space look comfortable and roomy.
Biggest Embarrassment: The storage closet. I have a giant bear-sized bag of shipping peanuts in there.
Those interested in seeing more of Jan's work, feel free to visit the website at JanGarcia.com.