The Tate Museum in London is Hiring a "Head Of Coffee"—Here's How To Apply
We
independently
select these products—if you buy from one of our links, we may earn a commission. All prices were accurate at the time of publishing.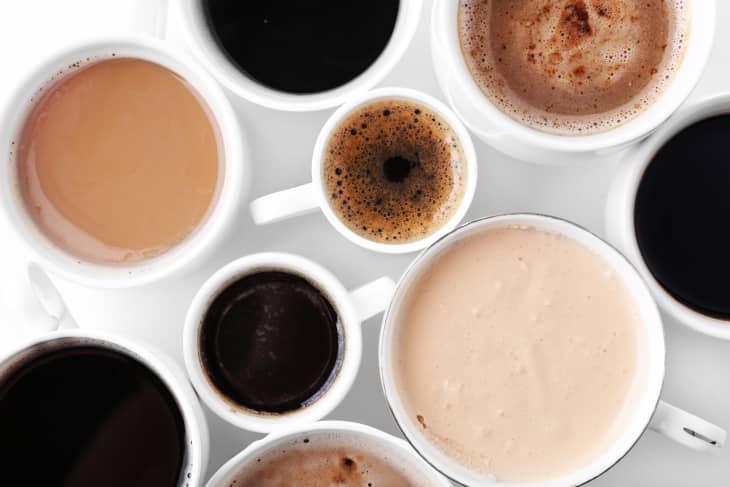 Are you looking to instantly become the coolest person in the world? Or perhaps you're hoping to tell your peers about your rad new job in London at the next high school reunion. Or maybe you're just a geek for coffee (and art!). Whatever your reason may be, you definitely don't have to explain why you want to apply to the Head of Coffee position at the Tate Museum in London. We get it.
According to the Working at Tate job board, the Tate Museum, which has branches in London, Liverpool, and Cornwall, is looking to hire a Head of Coffee for its Tate Eats "commercial business and trading arm." The person chosen for the job is basically responsible for all the blending and roasting of coffee served across all four Tate Galleries.
If java is your jam, this is the job for you.
"The Head of Coffee by Tate is a unique role that encompasses all aspects of coffee within the four Tate Galleries," the Working at Tate listing reads. "The job entails sourcing, blending and roasting coffee for use in all Tate Eats' sites and managing the Hot Beverage Team that is responsible for all aspects of tea and coffee delivery." And of course, strong leadership and teamwork skills are a must-have.
And as if you needed to be convinced any more that this is the dreamiest of dream jobs, the full-time position offers a salary of £39,500 ("plus sales related bonus, with great benefits"). That's equal to about $51,000 per year, which is oddly more than museum curators make—a fact the Tate had to defend to the BBC when it posted the listing earlier this year.
The Tate said that it's unfair to "compare a head of department with a curatorial role of a different level," and stands by the yearly Head of Coffee salary.
However, although this position is a caffeine addict's dream, it's not all beans and latte art. In order to be considered for the Head of Coffee job, one must have a successful track record of business development, sales, and strategy, and experience in budget setting and financial management. Furthermore, those who will be considered must have contacts within the coffee industry, "extensive experience of cupping and espresso quality assessment" and "developing blends for espresso and filter coffee."
So yeah, you kind of have to know all the nuts and bolts that go into brewing a perfect cup of joe.
However, if you got through all that and are still certain you quality for the job, head over to the Working at Tate website to apply for the Head of Coffee position by February 9th. Interviews will begin on the 10th, so edit your resume, find your best collared shirt, and chug a fresh brew to prepare. You've got this.