Collectible IKEA: Some Vintage Pieces Are Auctioning for Up to $50,000
When one thinks of IKEA, the questions of "collectible" and "resale value" aren't generally ones that come to mind. More like, "Will this last?" But IKEA pieces dating back to catalogs as early as 1944 (yes, our stylist friends were just as shocked as you are RN) all of a sudden are generating major buzz on the auction and estate sale market.
According to a report released this week from Barneby's, a search engine aggregator that tracks sales from 2,000 auction houses around the world, vintage IKEA furniture is trending like crazy — with rare pieces, like Danish designer Philip Arctander's "Mushroom" or "Clam" chairs, selling for $50,000 or more a piece.
"Our records show that there is a huge demand, greater than ever before, for vintage IKEA furniture," Barneby's co-founder Pontus Silfverstolpe told The Sun. "There has been a big boom within the last year that has been felt in markets all across the world."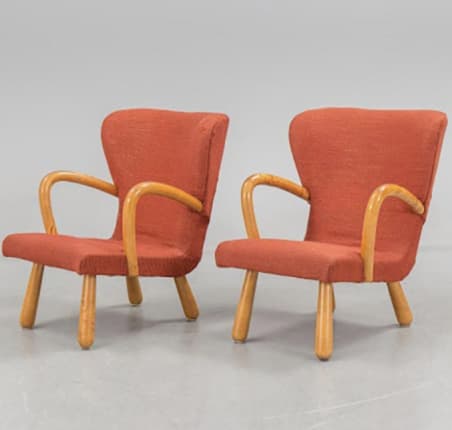 (Image credit: Bukowskis via Refinery29)
Unlike many of their items today, Silfverstolpe says IKEA's older products were actually made very well and have stood the test of time. The most coveted items, worth a small fortune in today's market, are products from the years in which IKEA first made a name for itself — many of which, ironically, were popular failures while still in production.
"When a new generation becomes financially established and begins to trade at an auction, they usually start to buy what they saw around them when growing up,' Silfverstolpe told House Beautiful UK. "We saw it clearly around the turn of the century when the Scandinavian design from the 1950s and 60s became incredibly popular, and now it's increasingly 1970s and 90s."
Many of those highly auctionable, Proustian vintage pieces were among the 11 best vintage IKEA pieces items we've coveted — like pieces designed by Neils Gammelgaard for IKEA in the early 80s, and those designed by Vernor Panton in the mid-90s.
Refinery29 reports that the Verner Panton VILBERT chairs, in particular — which are made of MDF and were produced in limited quantities for IKEA from 1993 to 1994 — are currently selling for between $700 to $12,000 (plus $600+ in shipping) on sites like 1stdibs.com and Etsy.
Modest by comparison, the DUETT pendant lamps designed by Bent Boysen for IKEA in the 1970s are currently going for $120 on eBay (single pendant) and $378.25 on Etsy (pair of pendants). Many vintage IKEA listings on Barneby's (aggregated from sites like Bukowski's and Everything But the House or EBTH) are in the $300 range, as well.
So, which vintage IKEA pieces should you save — or try to snap up at garage sales and on Craigslist?
"Personally, I think the PS series will be in demand in the future," Barneby's Silfverstolpe says. "Thomas Sandell's agency from the 1990s with good and timely design is already a classic."
Apartment Therapy supports our readers with carefully chosen product recommendations to improve life at home. You support us through our independently chosen links, many of which earn us a commission.