Colorful Vintage-Inspired Play Zone for 3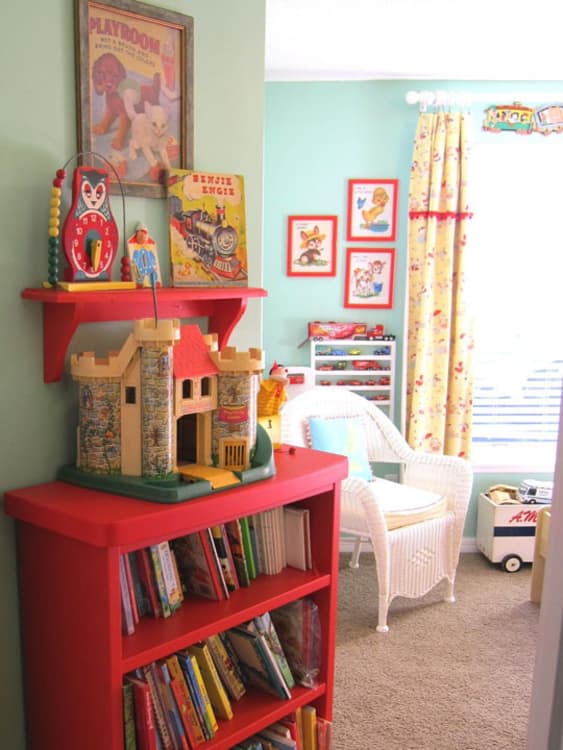 Names: Riley, Noah, and Avery
Location: Jacksonville, FL
When my son, Riley, turned five, he got new bunk beds to share with three-year-old Noah. This meant that his old bedroom was free to become our new playroom!
The room went together surprisingly easily. I gathered together the variety of toy storage furniture we had accumulated around the house and tried a few different arrangements. It turned out that stacking the bin-style units (purchased at a craft store) on top of the drawer-style ones (Trofast from Ikea) made a very functional wall unit. We also added some shelving between for larger toys. The largest ones sit right on top, making everything within vew.
I am a lover of vintage, so the curtains and wall art are reflections of that, as well as the touches of vintage toys mixed in with the modern ones. So far, my kids love it, and I love having the toys all in one room, separate from the rest of the house!
Thanks, Corey! Well done!
(Images: Corey M.)