Congratulations to the Winners: The Smallest Coolest Homes of 2015!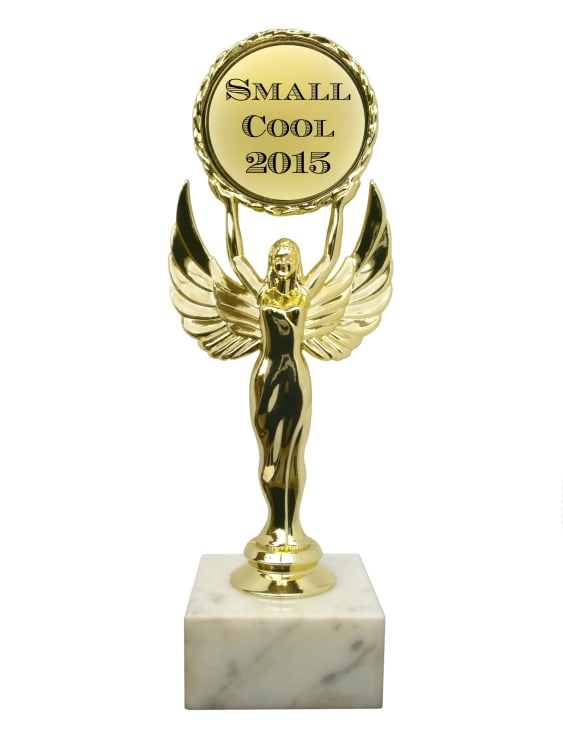 (Image credit: Shutterstock)
Small Cool has been going strong for more than a decade (this was our 11th annual contest!) and thanks to our fabulous community, it gets better every year. YOU inspire the world with just how possible it is to live elegantly, smartly and fabulously in under 1000 square feet. The 170 homes we all had the privilege to visit in the last month are essentially a powerful antidote to the often overly super-sized vision of what a home should be. It's never easy to narrow it down to just two final choices (US and International) but you did a great job; the winning entries are wonderful examples of what is Small and Cool, circa 2015...
Our grand prize winner is...
(Image credit: Small Cool contest entry)
This absolutely wonderful 660 square foot home is located in Charleston, South Carolina. It's a rental that Meghan (a professional musician) made the most of through DIY upgrades. She painted, changed out faucets and took on all sorts of projects, big and small, to really make the place her own.
(Image credit: Small Cool contest entry)
One of Meghan's tips is to "fill your home with life, be it people, pets or plants", which you can see put into practice throughout her space. It's also a rich mixture of color, pattern and texture, along with old and new pieces working together in harmony.
(Image credit: Small Cool contest entry)
Finding a spot for a piano in a small home couldn't have been easy, but as Meghan mentions in her entry, one of the most important things to making life at home enjoyable is to surround yourself with the things that are important to you. At a glance you can tell this is the home of music makers, antique aficionados and book lovers, a combination, which, when embraced in the decor as Meghan did, makes for a wonderfully cozy and interesting space.
(Image credit: Small Cool contest entry)
How fun and fabulous is the chalkboard wall "subway tile" backsplash?
(Image credit: Small Cool contest entry)
Congrats to Meghan and thanks for sharing your wonderful little house with us!
And, the same to our International winner...
(Image credit: Small Cool contest entry)
Dyana lives in this teeny tiny 246 square foot studio in Jakarta, Indonesia. She describes the design of her home as "complex simplicity" which is brilliant. It references the well thought out, detailed, complex design that makes the most of the very small space, allowing her to live and enjoy a simple life.
(Image credit: Small Cool contest entry)
A straightforward, strict palette of bright while, gray and consistent light wood tones helps to harmonize the space and make it appear larger. Black accents throughout catch your eye and move it around, another good trick for visually making a room feel more expansive.
The galley kitchen is very nicely designed; clean, new and upscale. Not an inch is wasted, including a smart under-sink space that holds a genius roll-out table and two small stools for an instant "dining room".
Storage solutions are tucked in everywhere, including under the built in sofa, which is located in a sunny nook, which has overhead pendant lighting to illuminate the space at night.
(Image credit: Small Cool contest entry)
The wardrobe area under the loft bed even includes a dedicated vanity area, something many of us in much bigger homes don't find space for. All in all, a very smart, very stylish use of a very small space - bravo, Dyana!
A hearty round of applause to Meghan and Dyana as well as to our other division finalist winners, Megan, Amanda and Mike!
Sincere thanks to everyone who submitted an entry this year and to everyone who reviewed, enjoyed and voted on the entries, including our fabulous judges, Justina, Daniel and Orlando, THANK YOU for your enthusiastic support of stylish small space dwellers worldwide.
→Visit the contest page to see all 170 of the wonderful Small Cool 2015 homes