The Latest Coronavirus Shortage Isn't Toilet Paper, It's Appliances
We independently select these products—if you buy from one of our links, we may earn a commission. All prices were accurate at the time of publishing.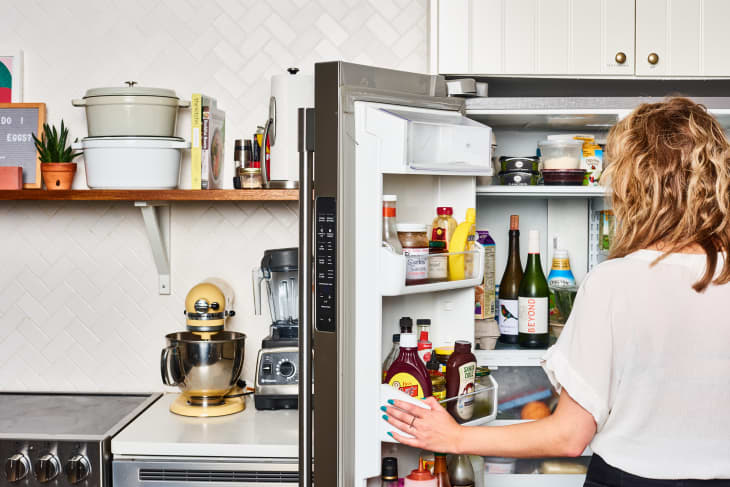 Is your refrigerator running? If so, you better go catch it (thank you, endlessly entertaining kindergarten joke). But if it's not, you might be really out of luck these days: NPR reports that after all the yeast and flour shortages of early quarantine, what's really hard to track down these days isn't a specific food, but the appliance in which we store our food.
Follow Topics for more like this
Follow for more stories like this
It's not the first appliance to disappear from warehouses: In the spring, a run on freezers as people stocked up on supplies rendered them unavailable for months. And when those were gone, customers moved on to purchasing all the refrigerators that had freezers on them.  
Now, all refrigerators have order backlogs, according to NPR, but the cause is more complicated than the previous rush. Manufacturers weren't sure, with the falling economy, if consumers would still be spending, so they might not have placed as big of orders as they should have. The supply lines, dealing with staggered lockdowns around the world, outbreaks, and disrupted shipping process, aren't as smooth as they might be. Finally, all of us being at home, baking all that bread, opening and closing that refrigerator door 1,000 times a day as we stare in forlornly wondering what, exactly, we're going to do with those rapidly deteriorating beets, is actually shortening the lifespan of our current appliances. It's not just that people want a new fridge — their old ones are dying from overuse. But also people are working to improve their houses and replace things while they are already sitting at home.
Among other outcomes of the refrigerator shortage — really the appliance shortage, since it extends to washers and dryers as well — is that it's going to be harder to get a cheap one. Industry sources commenting in the piece say that the lack of product was why Labor Day sales didn't include many home appliances, and it's unlikely we'll see them in upcoming holiday sales either.