Here's One Way You Can Help Local Businesses During the Coronavirus Pandemic
We
independently
select these products—if you buy from one of our links, we may earn a commission. All prices were accurate at the time of publishing.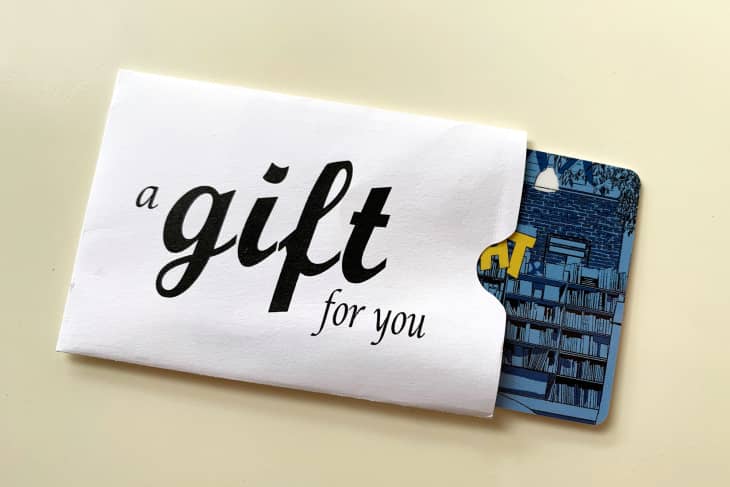 There's no beating around the bush anymore: the United States is fully immersed in the COVID-19 pandemic. It's a scary time, first and foremost for the health and well-being of the population, but also for our communities — particularly the small businesses that depend on foot traffic and are hit hard first by people staying home voluntarily and now by the government-mandated shutdowns in many parts of the country. 
Just because you can't go out to eat at your favorite neighborhood restaurant, pick up a bottle at the wine store, or chat over lattes — or especially because of that, you can and should still support those businesses anyway you can. Some have adapted and are offering take-out and delivery services when they normally don't. For example, Seattle's fine-dining stalwart Canlis notably converted to a drive-thru burger joint and bagel shop, and my own coffee shop offered no-contact bean sales by setting the beans out for pick up with my name on the package and sending me an invoice by Venmo. It helps if you tip big, but also think about what else you can buy from small businesses — we normally buy our yogurt from the grocery store, but I knew the shop sold the same kind and asked her to throw a few packages in with my order so I could spend money with them instead. 
But the easiest way to support a favorite local business is to simply buy a gift card. It's a win-win situation that earns them a little bit of cash to weather the storm, gets you future plans to enjoy a local favorite, and keeps everyone socially distanced. Many restaurants, ice cream shops, and bakeries already sold them before this month and have sales all set up on their website, but in the current situation many more are looking for ways to make that happen so they have found other ways to offer them.
Check out your favorite small business' social media — lots of spots are keeping their customers informed there — or give them a call, they may be able to sell one over the phone. Finally, if you're looking for more ways to celebrate awesome restaurants, you can see if they sell any merchandise — hats, tote bags, or t-shirts. Looking for something cool for yourself or a food-loving friend? New Yorker food writer Helen Rosner has put up an Instagram story with more than 100 restaurant merch items from around the country.
How else are you helping out your community right now? Let us know in the comments.