I Figured Out How to Basically Get My Costco Membership for Free
We independently select these products—if you buy from one of our links, we may earn a commission. All prices were accurate at the time of publishing.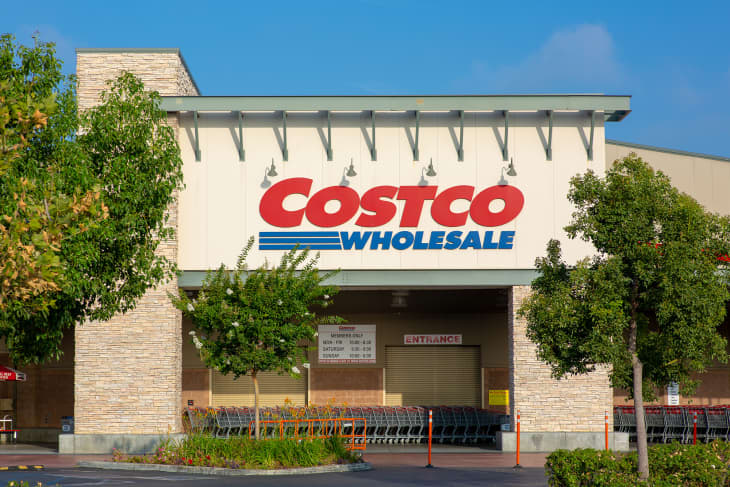 I've been a Costco member for a few years now and, even though I'm only shopping for one person, it's been absolutely worth it — for my budget, for my health, and for my shopping habits. It's where I go for everyday items, like organic groceries, storage containers, and seasonal finds. Over the years, I've saved money on holiday appetizers, desserts, and a bunch of gifts. It almost felt like the membership paid for itself.
As much as I love Costco, this year I strongly considered giving up my membership completely. Why? Not because I wanted to; that's for sure! It had everything to do with the increase in grocery prices, which has hit various retailers, including my beloved warehouse. But I'm happy to report that I did not cancel my membership. After doing a bunch of number crunching, I figured out a way to get my membership to actually pay for itself. Here's how.
Currently, I have a Gold Star Executive Membership, which costs $120 per year (although it's rumored to go up later this year). I switched from the Gold Star Membership ($60 a year) after my first year. There was a promotion at the time and I was able to upgrade my membership for $30 (rather than $60). Both memberships grant access to any Costco location, including online shopping services, plus savings on gas, which is a great deal itself. Executive members also receive an annual 2 percent reward on qualifying purchases in the form of a check. Similar to how rewards programs with credit cards function, I get 2 percent of my money back just for buying groceries (and holiday gifts) at Costco. This bonus feature is what made it all worth it.
A few months before my membership was set to expire, I got my yearly Costco rewards check in the mail. Lo and behold, it was equal to the exact amount I would need to pay for my membership at the time of renewal. I could have spent it in the store if I wanted to, but I chose to use that money to pay for my Costco membership for another year. Sure, I did technically pay for it, but it felt like Costco's money and it felt like enough of a deal to renew my membership — at least for this year. 
Also, if you're thinking about upgrading your current membership, Costco guarantees to refund the difference of the cost of upgrading, should you not earn back that money in rewards and you choose to resume your previous membership or cancel entirely. Not a bad deal, right?
Have you ever considered giving up your Costco membership? Let us know why or why not.