Costco Is Selling Pendleton Blankets (Even Weighted Ones) For Just $30
We
independently
select these products—if you buy from one of our links, we may earn a commission. All prices were accurate at the time of publishing.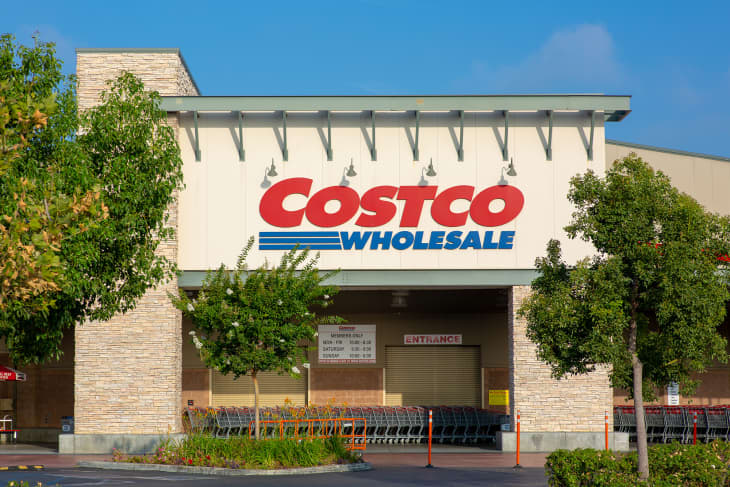 If you're one of the many who have been lusting over Pendleton's gorgeous wool blankets for eons, you (and your wallet) are in luck. Costco is currently selling plush versions of Pendleton's famous wool patterns for just $30, and once you wrap yourself up in one of these bad boys, you won't want to come out of that cocoon until next summer.
Instagrammer @costco_doesitagain found these super-soft plush Pendleton blankets at Costco in mid-September. Per the post caption, the Queen-sized blanket is being sold for $24.99; whereas, the King-size blanket is going for $29.99. That's a steal for a Pendleton-brand blanket—the wool versions are sold for upwards of $260.
As @costco_doesitagain captured, this store carries a plush blanket in a similar pattern to Pendleton's Grand Canyon National Park stripe print, another in a more traditional Native American print, as well as one in a gray-and-white plaid. As commenters on the post noted, these blankets were spotted at Costco stores nationwide.
Unfortunately, these plush Pendleton beauties are not available for sale online, so you'll have to call or visit your local Costco to see if your store has them in stock, and if so, what patterns and colors it carries. 
But, if you're in the market for a Pendleton blanket and aren't concerned about print, Costco does sell Pendleton weighted blankets on their website. The cheapest version Costco sells is a 7-lb. Weighted Lap Blanket for $34.99, but there are also full-sized versions starting at $74.99.
Although that wool Pendleton blanket you've been eyeing for years may stay on your wishlist until you hit the lottery, you can start your collection with Costco's oh-so-cozy (and just as stylish) plush version.