Customizing a Roller Shade with a Decal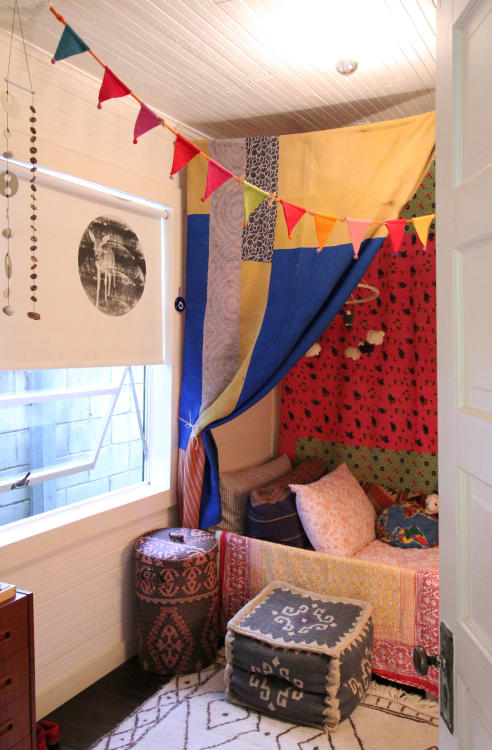 This image was actually the lead image of this kids room tour, but my eye was so drawn to the mix of color and pattern in the textiles that only later did I notice the fawn decal on the roller shade and think what a clever idea it was.
This is 2-year-old Charlie's room and her mom, Pietsie, reports that the decal is from the online shop Hemingway & Pickett. A decal is simple, affordable way to add interest to an otherwise ordinary shade and you can change it over time or remove it easily if you bore of it.
(Image: Marcia Prentice / Charlie's Cheerful & Colorful Room)