MTV's New 'Daria' Spinoff Was Announced—and More Could Be on the Way
We
independently
select these products—if you buy from one of our links, we may earn a commission. All prices were accurate at the time of publishing.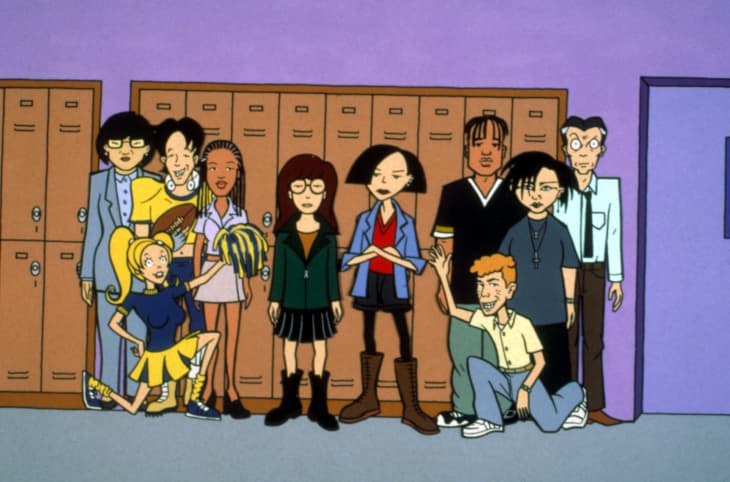 Last summer, MTV hinted that they were interested in more stories from the Daria universe, and now we know what's finally coming: A spin-off about Jodie Landon, Daria's best friend, who will be voiced by "Black-ish's" Tracee Ellis Ross.
"Jodie" will take place years after high school and will follow the title character's career at a start-up. Per MTV's press release, "'Jodie' will be the first adult animated show in almost 20 years that will star a black woman." The show is written by "Insecure's" Grace Nkenge Edwards.
Jodie is a smart character choice for a spin-off. The original run did a decent job establishing what her potential could be as a successful career woman: She was valedictorian of her class at Lawndale High, and in the movie-length finale, Jodie chooses a historically black college over an ivy league, after being accepted to both.
She even talks about the possibility of working around start-up culture. "Someday I'd like to own my own business, maybe a consulting firm geared toward minority startups," she announces in a school assembly.
The spin-off plans to deal with the pressures of work life, as well as being a person of color in predominantly white spaces. In the original run, she talked about the struggles of having to always present herself as the perfect role model among her peers or else she would be letting down every other person of color at their high school.
Some more good news is that MTV is banking on "Jodie" being the first of a handful of Daria-centric spin-offs. This feels fitting, considering "Daria" itself, which ran from 1997 to 2002, was a spin-off of "Beavis and Butt-Head" back in the day. We'll have to see what's next to come from the graduates of Lawndale High.
There is currently no premiere date set for "Jodie."