Day 15: Free Day! Catch Up or Get Ahead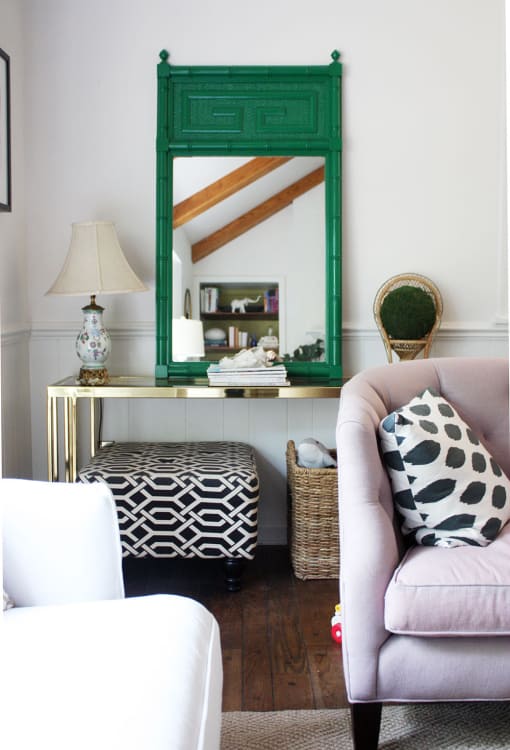 Day 15: Wednesday, August 21
Assignment: Totally up to you!
While what we'll all do with today's assignment time will be wildly varied, I hope the lesson to take away from it is universal. Here goes: all things usually take more time than expected and building in a little breathing room at the beginning will always be appreciated down the road. My husband calls it "being kind to your future self". Today is our pre-scheduled breather for the Cure, along with a few suggestions of how to spend it...
Today's Assignment: It's been a busy couple of weeks and I'm sure everyone can use a chunk of free time to work on the Cure in whatever capacity will make you feel best about your progress - it's your day, so make the most of it!
Feeling behind on your diy project or need to do more shopping for a still-needed product? Here's a chance to put in an hour or two.

Still need to pull the trigger and buy the perfect paint? Use the time to make it to the store.

Did you discover that there is something new you need based on yesterday's lesson about flow? Hit the stores (or shop online) today.

Outbox filling up? Get the stuff packed up and ready to be on it's way. Make your plans to donate, swap or sell.

Raring to go? Check out the Style Cure calendar and see what's coming up. Feel free to forge ahead if you are feeling motivated!

Are feeling good about your Cure progress and just would love an hour or so to yourself? Tada, it's yours! Enjoy the break :)

• Download our PDF to see the full upcoming schedule (and print it out if having a hard copy is helpful to you)
Join The Style Cure: Click Here to Sign Up
Questions? Comments? Pictures? Email us about your progress at stylecure@apartmenttherapy.com
Get the Book: Apartment Therapy's The Eight Step Home Cure by Maxwell Gillingham-Ryan


Follow and contribute on Instagram, Pinterest and Twitter! The Style Cure: #stylecure
(Images: Photo: Carolyn Purnell / Charmaine & Mark's Lovely, Lively Family Home)
Apartment Therapy supports our readers with carefully chosen product recommendations to improve life at home. You support us through our independently chosen links, many of which earn us a commission.