Day 17: Weekend Chore - Paint! (Including Our Best Painting Tips & Tricks)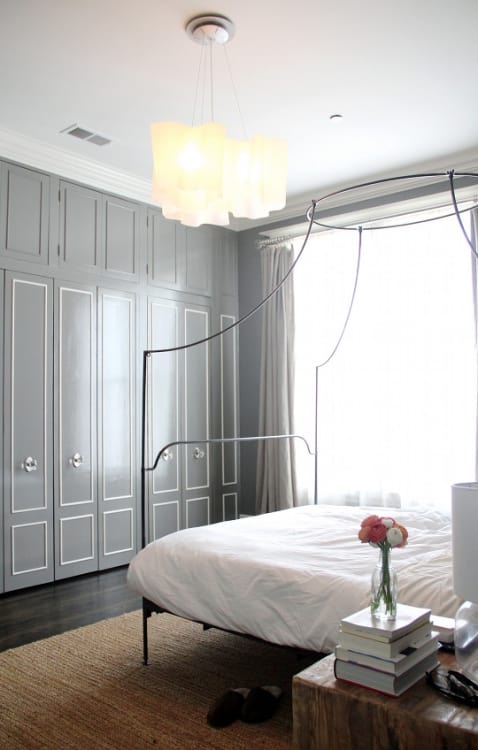 Day 17: Friday, August 23... and the Weekend of August 24 & 25
Assignment: Paint!
It's a big job, but you can do it. By now you've carefully chosen your color, gathered your supplies, prepped the room - no excuses, it's time to get those rollers humming! By Monday, your room will be transformed...
This Weekend's Assignment:
• Paint!

To help out with the biggest weekend chore of the Cure, Tara gathered together our most helpful posts on how to get the job done right. Click through, get smart and get going!




Have questions or need a little moral support? The comment thread and your fellow Curers are here all weekend, folks. Hop on, ask qs, give answers, and let's keep each other going strong. It's easy to feel a little worried or off-track as the paint job progresses, but keep going - it's going to be gorgeous!



The Style Cure Calendar • Download our PDF to see the full upcoming schedule (and print it out if having a hard copy is helpful to you)
Join The Style Cure: Click Here to Sign Up
Questions? Comments? Pictures? Email us about your progress at stylecure@apartmenttherapy.com
Get the Book: Apartment Therapy's The Eight Step Home Cure by Maxwell Gillingham-Ryan


Follow and contribute on Instagram, Pinterest and Twitter! The Style Cure: #stylecure
(Image: Lindsay Tella / Jamie & Byron's Elegant Art Canvas)
Apartment Therapy supports our readers with carefully chosen product recommendations to improve life at home. You support us through our independently chosen links, many of which earn us a commission.