Day 22: Relax and Celebrate!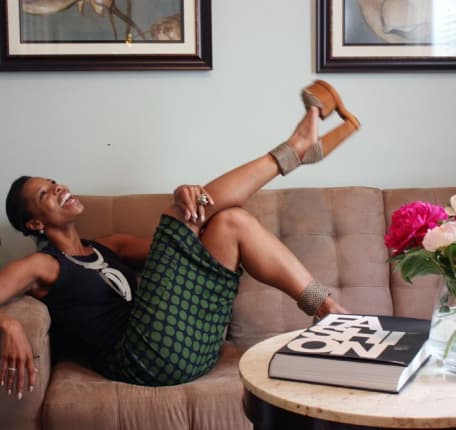 Day 21: Friday, August 30
Assignment: Enjoy your refreshed room and your get-together this weekend!
You made it! (Or, at least, are hopefully on your way - that's ok too!) Three cheers to you for putting time, effort and creativity into your home - it's absolutely always worth it. As Maxwell says, nothing you ever do for your home is wasted. Even small improvements will have a positive effect on how you feel about your home, so a room redo like this is cause for a celebration. Don't forget to take time to enjoy it!
Today's Assignment:
• Enjoy your new room and the long weekend!
Before the rush of activity that always accompanies the end of summer and the "back to business" feel in the air in September, please be sure to take some time to appreciate and enjoy the effort you put into your home in the past month. Design and decor are meant to be evolving, so there will inevitably be changes to make andmore to do, but it's important to appreciate the things you accomplished this month, regardless of what other plans you have on the horizon.
All the positive changes came from you - you researched and decided on a design direction, you cleaned and organized, you chose colors, you completed projects and sourced products, worked on the layout and the lighting, you painted and pulled it all together and now, YOU have yourself to thank!
For those of you hosting a Cure-end gathering, I think it's a great way to wrap up this experience and show off your updated space. I hope that you and your guests have a wonderful time!
I'd like to finish off by giving a sincere thank you to everyone who was part of our first month-long Style Cure - everyone's ideas, energy and support made the past month a pleasure. Hopefully, you'll share your room with us (send an email to stylecure@apartmenttherapy.com) and join in again in January for a month's worth of cleaning, organizing to get your home ready for a great 2014!