Design Ideas & Suggestions for Rooms with Low Ceilings?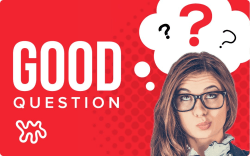 Q: Hi guys! You maintain an excellent site and I'm constantly distracted on social media thanks to Apartment Therapy. I'm looking for design ideas for folks living in uninspiring places with low or minimum-requirement ceiling heights? The way I see things, a good design result is fairly easily achievable when there is ceiling height to play off. I'm in my cheap first home from the Australian property market, the weather is hot, the ceilings feel low, and I still had to put ceiling fans in for cooling. Design inspiration is also low. Will look for future inspiration in this area but thought I'd ask if here are ever a few golden rules. Thank you and keep being great! -Sent by Mandi
Editor: What a great question! I bemoan my house's low ceilings (I'm not sure how low they are but I can touch them), but I know they could be so much worse. Other than recommending low-profile ceiling fans, I'm still figuring things out so I hope all of you have some tips to share with Mandi (and me).
• Have a question for our community? Send us yours with a photo or two attached (questions with photos get answered first).