Did You See This Secret Fireplace Feature?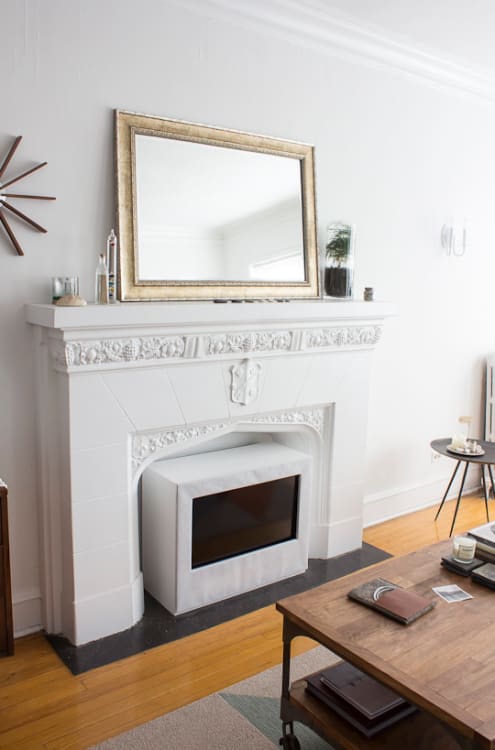 I was already quite smitten with Anne and Steve's Chicago tour for their handsomely appointed combination of vintage and contemporary elements inside their live/work space. But the real conversation starter is what they did with their fireplace. Did you catch it?

Plenty of renters and home owners alike have non-working or sealed fireplaces (especially pre-1930's residences). Anne and Steve didn't allow the space go to waste, utilizing the sealed up fireplace as a media cabinet with custom built storage unit to house their modest size flat panel display and A/V units. The effect harkens back to the days when many households' centerpiece was a large console TV which sat lower to the ground, a stark constrast in comparison to today's era of slim, wall mounted displays. It also kind of looks like a gigantic squished Apple Macintosh Classic, right?
Readers seem to be split between "yea" and "nay", but I don't think anyone can argue the idea and execution is a creative use of space!


(Images: Alexis Buryk from Anne & Steve's Architectural Live/Work Space)