Discover the Best Gourmet Food Online!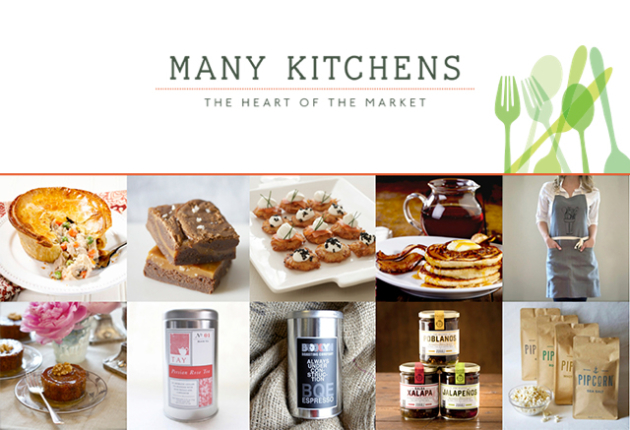 Don't have time to cook but still want an unforgettable dinner for one, two or more? How about serving spectacular
chicken pot pies
and finishing off the meal with decadent
caramel brownies
? The pot pies are made from scratch, using the freshest seasonally inspired and locally sourced ingredients, and OMGCB caramel brownies will introduce a new degree of decadence to your palate. Leave your friends raving about the
bite sized latkes and caviar
you served at your cocktail party, or find the perfect gift for the foodie in your life, like a
linen apron
or
organic pancake gift set
. These and so much more are available from
Many Kitchens
.

ManyKitchens.com, a newly launched online marketplace, gives food lovers the opportunity to enjoy all the pleasures of the best farmers markets across the nation. As you browse, you can read producer stories, enjoy unique recipes, and shop from a wide but highly curated assortment of gourmet foods. You will find made to order British baked goods, Persian inspired tea blends, Brooklyn based coffee and espresso, Mexican gourmet salsas, Pipcorn, which was noted on Oprah's favorite things, and many more specialty items.
"Nothing says community to me more than people getting together over good food, but that's just not always possible with the crazy lives we all lead," says Valentina Rice, founder of ManyKitchens.com. "Our goal is to be a one stop shop for the best food that's being made in the US today."

So join the community today and see all that
Many Kitchens
has to offer.
(Images: 1. Many Kitchens, 2. Michael Pollack and Jim Munson of Brooklyn Roasting Co. by Circe Hamilton via Many Kitchens, 3. Many Kitchens, 4. Many Kitchens)
Comments have been disabled.