Viruses Are Harder to Kill Than Other Germs—Here's What That Means for Your Winter Cleaning Routine
We independently select these products—if you buy from one of our links, we may earn a commission. All prices were accurate at the time of publishing.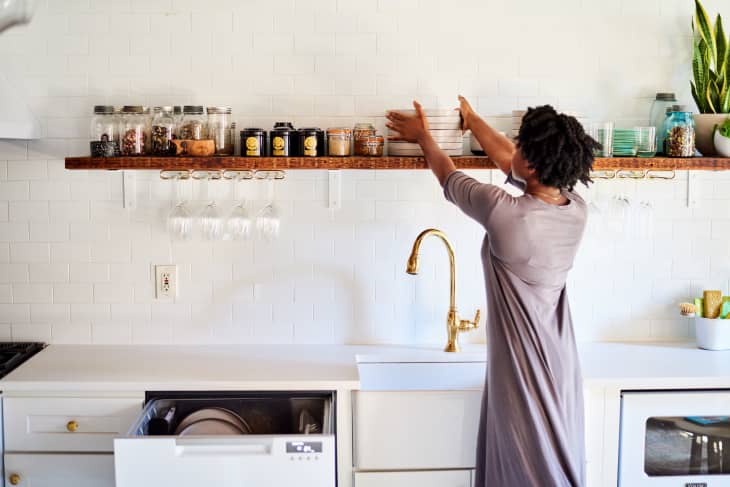 You know by now that when it comes to lowering your risk for getting sick, it's vital to be as hygienic as possible. But how you approach your home's hygiene ultimately depends on the germs you're trying to fend off. According to microbiologist Kelly Reynolds, a professor at the University of Arizona, different pathogens behave in different ways—and the cleaning routines and strategies you implement should take that behavior into account. 
The two most common types of germs you'll encounter at home are bacteria and viruses (viruses include SARS-CoV-2, influenza, and the common cold). Reynolds says because these two categories of pathogens are inherently different in structure, they also require unique cleaning approaches. 
Here's how it works: Viruses are simpler structures than bacteria, but that doesn't mean they're simpler to disinfect. Think of bacteria like a computer. If one small part of the hard drive isn't working properly, the whole computer will be broken and ineffective. The same is true for bacteria when you attempt to clean it. "There's just more in bacteria's structure to 'mess up' with your sanitizer, whereas viruses are generally more difficult to kill," says Reynolds. 
What does that mean for your cleaning routine?
For bacterial pathogens which may linger and multiply on food surfaces (like salmonella and E. coli), your normal soap-and-water method should be sufficient; washing will just move and rinse the bacteria off the plate or silverware. And Reynolds says while towels and dish rags can harbor bacteria (that's why they get stinky if you don't wash them), a normal laundry load should do the trick. 
When you disinfect a surface with a bleach-based product, the goal is to kill off the germs instead of simply washing them away. But before you actually stave off the pathogens, you'll need to remove as much debris and dirt as possible (basically: clean before you disinfect); according to Reynolds, dirt can surround and protect germs, making the germs even harder to kill.
Also, always make sure to allow for proper dwell time (which is usually listed on the package instructions). Reynolds says ample contact time is important for both bacteria and viruses, but because viruses are tougher to penetrate, disinfecting and sanitizing products have the same contact time recommendations to cover the whole spectrum.
If you're sharing dishes with someone who's sick, you can use bleach to sanitize them. Reynolds recommends filling your sink with warm water and adding a capful of bleach, then dipping your glassware in the solution as a sanitizing step after washing with soap. The glassware will be safe to use after it doesn't smell like bleach anymore (if you need to use a cup or plate sooner, she recommends just rinse it and allow it to dry fully for two or three minutes). 
Since you can't use straight-up bleach on porous surfaces like upholstery, furniture, carpet, and even clothes, Reynolds recommends a sanitizing spray (like this Clorox Fabric Sanitizer). "It's a good idea to make sure you cover the entire material and make sure the mist saturates the fabric so it can reach and penetrate the germs," she says.
Finally, don't forget hand hygiene in the process of fending off viruses, whether you're doing a load of COVID-infected laundry or washing a soup bowl from someone who has the flu. It's always better to be safe than sorry, especially when illness is at a higher risk!